The 2019 Christmas Appeal raised money for a permanent hand-wash station at Uphill Junior School.  Construction began in August 2020, once the Uphill Build Team were allowed back on site after the COVID 19 lockdown.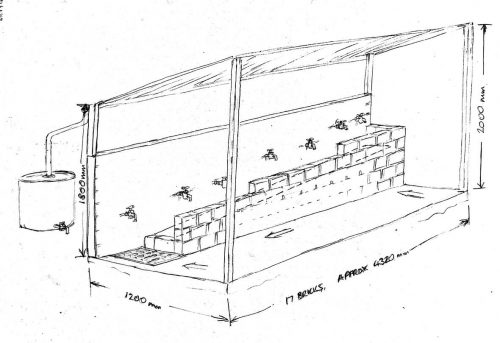 The station was designed by Uphill Chairman Max, following discussion with the builders. The builders in turn had detailed discussions with the local plumber and a plan was hatched to collect excess water from water harvesting systems around the site to feed the hand washing station.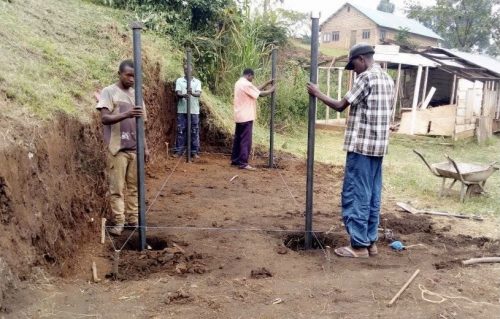 Excavation (by hand – course) and installation of roof poles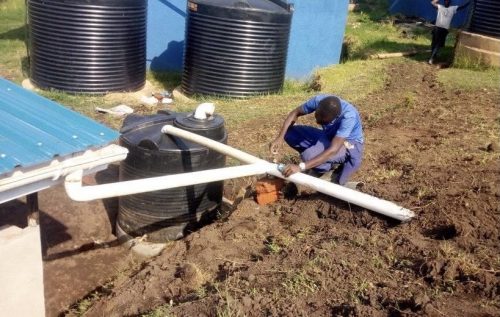 A small water tank next to the hand-wash station collects water from the roof of the hand-wash station plus overflow water from the kindergarten roof. The sloping site means that the water pressure in the hand-wash station taps is excellent!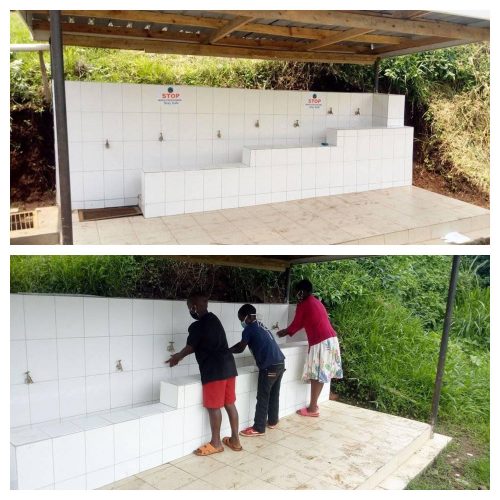 The completed hand-wash station – in all its glory!
The station, its water collection system, and the underground pipe work that takes water to the taps has been a source of wonder to everyone who has visited to the school. The District COVID Safety Inspection Team were particularly impressed!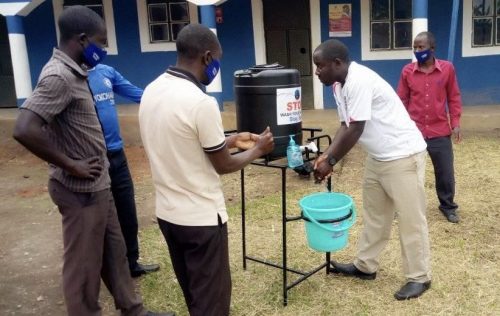 As well as the hand-wash station there's a foot operated moveable unit near the entrance to the school. This is in line with the stringent COVID Standard Operating Procedures that are now required for all schools and businesses in Uganda.
A big (clean) hand to everyone who helped to make this happen!
Tags: Clean hands, COVID safe school, Hand washing, importance of hand washing