Early in November Uphill Junior School hosted a team from Kirabo Africa Foundation, a US funded non-profit organisation which partners with community based organisations in Uganda to effect change at the grassroots level. The visitors were particularly interested in learning about water harvesting systems, the new Uphill hand washing station, how to make liquid soap and how to raise pigs in a small scale enterprise.In return, one of the team members deployed his camera drone over the school and presented Uphill Director Elius with some fabulous photographs showing Uphill from the air, along with a video about their visit. You can view the video on our Projects page.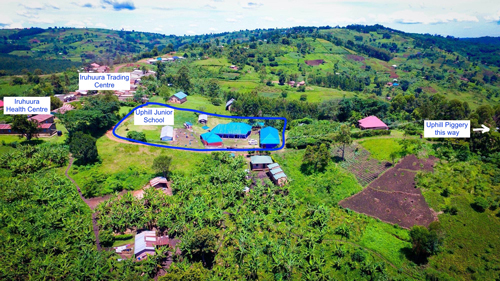 Uphill Junior School, with its trademark blue roofs on all the permanent buildings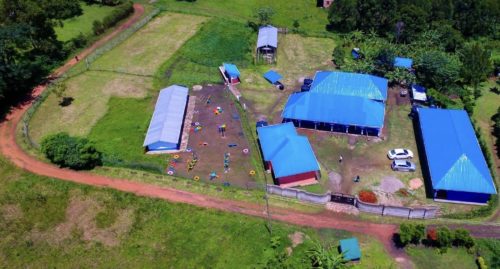 This view shows the new Kindergarten site, with the extended wooden classroom block and playground.
There is plenty of space remaining behind the wooden building for permanent Kindergarten classrooms to be built in years to come. The original latrine block, currently being used as a boys' latrine will, in time, be re-purposed as a latrine for the youngest boys and girls, and the Kindergarten site will be accessed by a gates from the track and from the primary school site. Before the COVID 19 pandemic almost half the school roll were in Baby, Middle and Top class so it will be good to give these youngsters their own dedicate space in which to learn and play.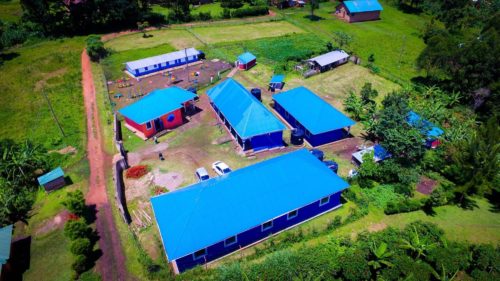 This aerial photograph shows off the Primary school buildings.
With the Kindergarten classrooms gone, the lower Primary children now have more space in which to play when they return to school in January 2021. There are a few more building projects to complete  – a new latrine for the Primary boys, plus a permanent kitchen and dining hall – and then the courtyard area inside the main entrance can be landscaped. We can't wait to have a school without piles of bricks and sand lying around the place!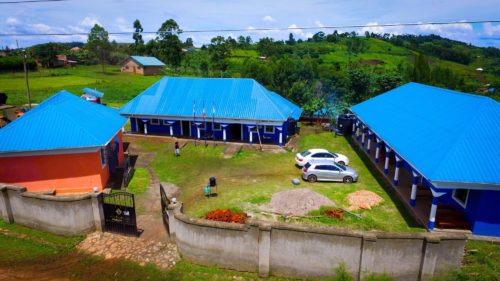 Main entrance to Uphill Junior School – we hope that the school wall will be painted very soon!
The Kirabo Africa team visit was a great success. A big Uphill thank you to Cranimax Films for the excellent photographs and for sharing the video diary of their visit to the school.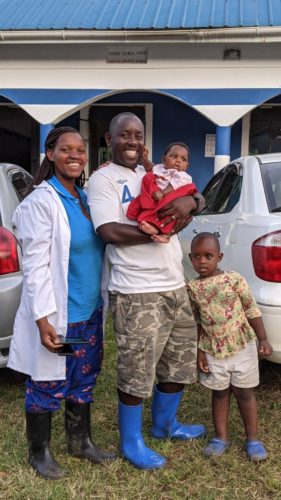 Director Elius, his wife Shalot and their two daughters.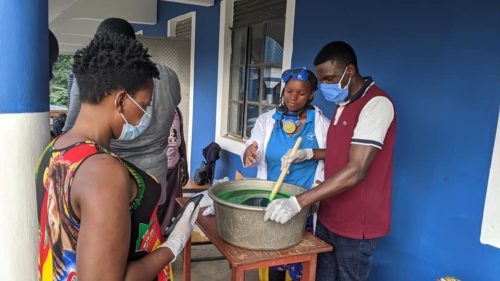 Shalot demonstrating soap making to the Kirabo team
You can follow The Uphill Trust on facebook, twitter and instagram
Tags: The Uphill Trust, Uphill from the air, Uphill Junior School, Uphill school site 2020