Uphill Junior School serves a rural community of subsistence farmers and small traders. Income levels within the community are very low or non-existent. Fees are set at a low level – even by Ugandan standards – to encourage families to send their children to school. Orphans pay no fees and adjustments are made for families with very little income. Over a third of pupils attend Uphill free of charge or with reduced fees. Income sustainability is one of the major challenges facing the school.
The Uphill Trust pays the staff salaries at Uphill Junior School and will continue to do so until the school can generate the  income it needs. Salaries account for 50% of the running costs of the school – a shortfall of around £14,500 pa. Fees cover accommodation and food for the teachers, salaries for the school cook and caretaker, provision of stationary and examination  papers, fuel for the school boda-boda and other incidentals. Plans for additional income generation are essential for the long term success of the school.
Planning for Financial Sustainability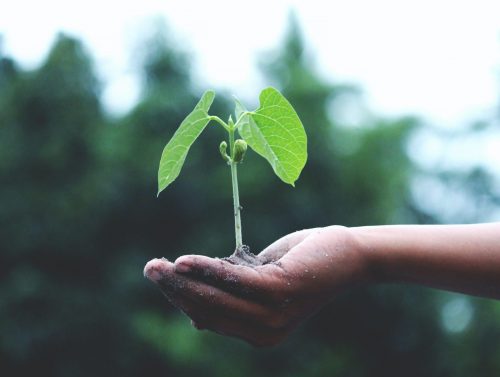 School director Elius has been making plans since he founded the school. Many of these will take time to implement but progress is being made.
Agricultural Projects
In rural areas, growing crops and/or raising livestock to sell are common income-generating options. The school vegetable garden and piggery project are a first step towards providing the school with additional income. Longer term plans involve setting up a remote school farm. To do this we will need to purchase 8-10 acres of agricultural-grade land. This will allow the school to grow maize and other crops to feed the children and pigs, along with cash crops such as coffee, avocado, mango and other fruit that can be sold to create income for the school (cost in the region of £50,000 to establish a school farm). We are also seeking funding to buy a maize processing machine – pigs eat broken maize  (cost £1,200) and this product can be sold at a premium.
Reducing Expenditure
The teachers live in rented accommodation in the community and this takes up the bulk of the school fee income. Buying land and building an accommodation block for the school staff would release this income for salary payments (cost in the region of £40,000). It will be an expensive project for the trust but, as staff salaries increase, free housing can become subsidised housing, bringing in additional income.
Increasing School Fee Income
This will always be a challenge for the day pupils at the school. However, boarding schools are very popular in Uganda and are an option for Uphill.  The school has a good reputation and is already receiving enquiries about boarding options. Once again, buying land and building boarding hostels – with accompanying washing and sanitation facilities – would bring in substantial school flee income. But it will be another expensive project for us (cost in the region of £60,000).
Building Sustainability into School Projects
We have already begun to do this.
The two new pupil latrine blocks have sewage tanks that can be emptied – instead of a traditional deep earth pit which will eventually fill up and no longer be usable.
Vegetables grown in the school gardens are used in meals for the teachers and supported children, reducing food costs. Fruit trees are being planted in the school grounds for the same purpose.
The school boda-boda costs less to run than paying for taxi bike fares on a regular basis.
The new school kitchen is being planned with fuel efficient stoves – better for the environment and for the cook's health, as well as requiring less wood.
Funding Sustainability Projects
Many of these projects require capital expenditure, which can be hard to fund. We are looking to develop relationships with businesses and organisations who able able to offer matched funding programmes, lump sums donations and/or support us on an ongoing basis as we work through our sustainability plans for the school.  If you can help, or know anyone who can help, we would love to talk with you.