Uganda is full of micro-enterprises, and making beads for paper bead jewellery is just one of them.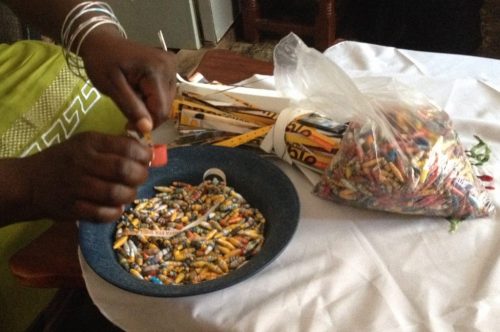 The trust has forged a strong relationship with the Woro En Ryeko collective based in the Banda Kireka shanty town in Kampala, which makes beads using recycled paper from magazines and books.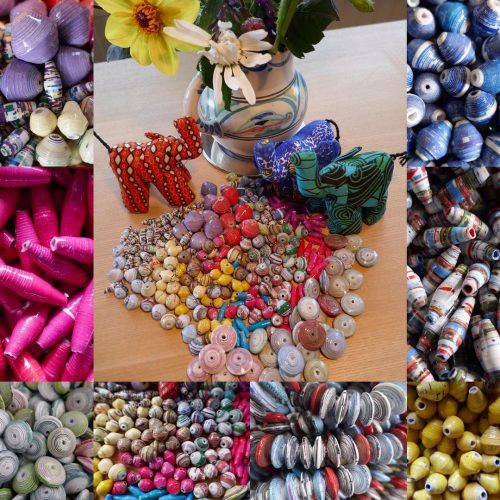 Uphill Trust Chairman, Max, buys beads from the collective and brings them back to Trustee Liddy, who somehow manages to find the time in her busy life to make them up into fabulous necklaces, earrings and bracelets. This venture started with a craft fair in Newport-on-Tay in December 2014, and now the only limiting factor is how often Max can pay a visit to Eunice (below) and how much free space is available in his suitcase!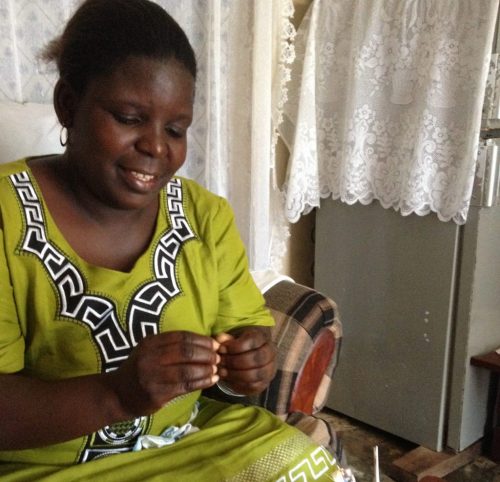 Uphill Trust paper bead jewellery is available to buy from the Trustees, at occasional  Scottish craft fairs, and Liddy is always interested in opportunities for her have-beads-will-travel pop-up jewellery shop. Prices range from £4 for a pair of earrings, £5 for bracelets and £8 for necklaces. Colours vary depending on what is paper the ladies have managed to source – each batch is different!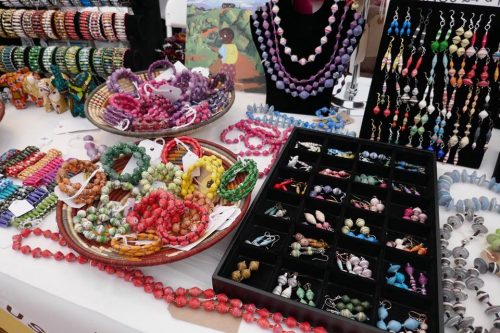 As will all our fundraising, all paper bead jewellery sale proceeds are donated to the trust and are used to support projects at the school. If you would like some Ugandan paper bead jewellery to sell in your workplace, church or community group, please contact Liddy.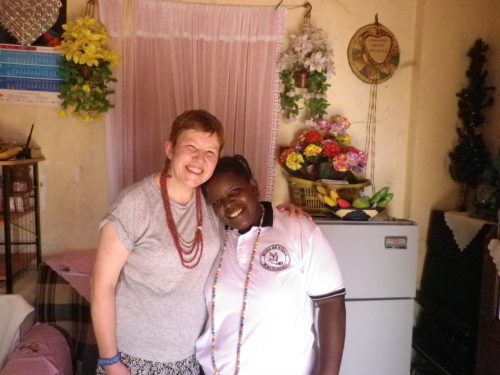 Liddy and Eunice meeting each for the first time in March 2016.

Tags: The Uphill Trust, Ugandan paper bead jewellery, Uphill Junior School