All private schools in Uganda are expected to have at least one health care provider on site to attend to the first aid needs of the children. For the past two years, health care has been available on an intermittent basis in Iruhuura Trading Centre by Bagonza Evester, a qualified nursing assistant, and Nurse Eve, as she is known, has been looking after the Uphill pupils on an ad hoc basis.In November 2017 we submitted a funding proposal for a dedicated School Nurse for Uphill to St Andrews Clinics for Children (the Scottish charity who funded the Ventilated Pit Latrine for the school at the beginning of 2016) and we were delighted to find out that this has been granted.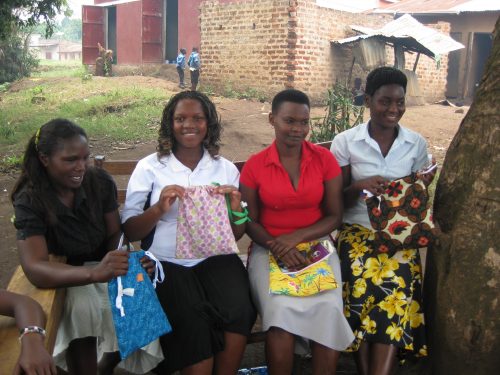 Nurse Eve, in red, with some of the Uphill teachers in March 2016
Nurse Eve will join Uphill as full time School Nurse in the second term of the 2018 academic year, once the new administration block where her clinic will be sited has been completed, and will be responsible for health care for the staff and children, along with health education programs.
When we visited the school in March 2018 we were able to show Eve where her new clinic would be and she in turn provided us with a long list of essential items needed to kit it out to her satisfaction!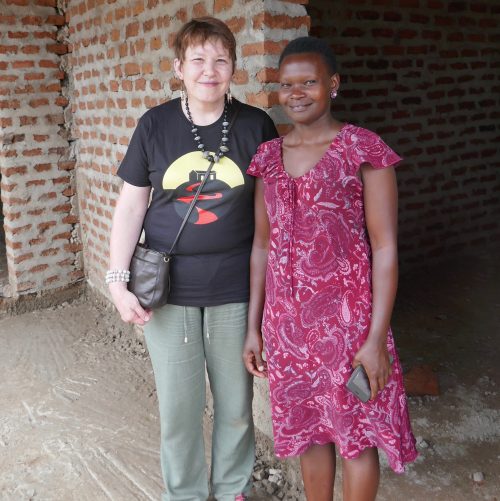 Liddy and Eve outside the room that will be her clinic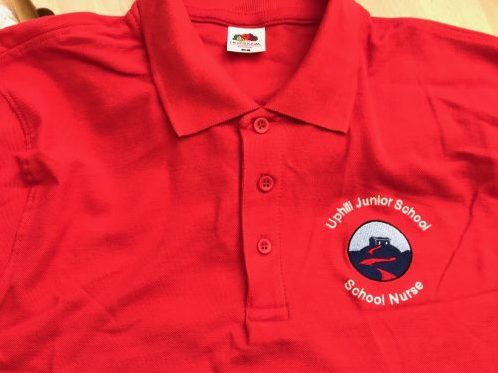 We are looking forward to seeing Eve in her new uniform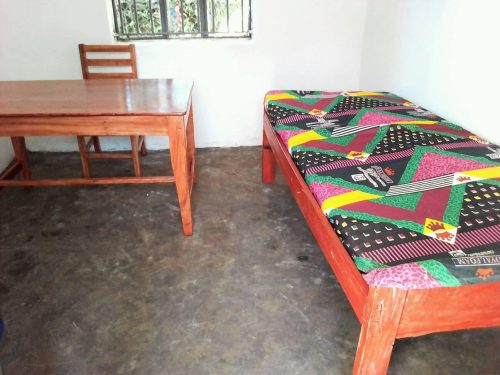 June 2018: The nurse's room is almost ready for use!
UPDATE FEBRUARY 2019: A new academic year and a change of staff
Kyarisiima Peace joined Uphill Junior School in February as the new school nurse and the pupils are already keeping her busy!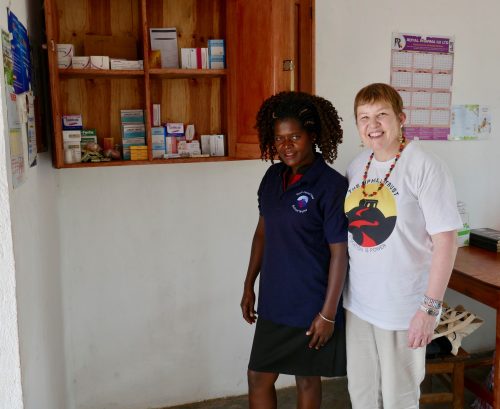 Meeting Nurse Peace on our visit to the school in 2019
UPDATE FEBRUARY 2020: A new academic year and (another) new nurse!
Nurse Peace was a valued member of staff during 2019. She left to have a baby at the end of the third term and has chosen not to return to work at Uphill. Agaba Brenda joined Uphill Junior School at the start of the 2020 academic year and is already settling in well and making herself indispensable.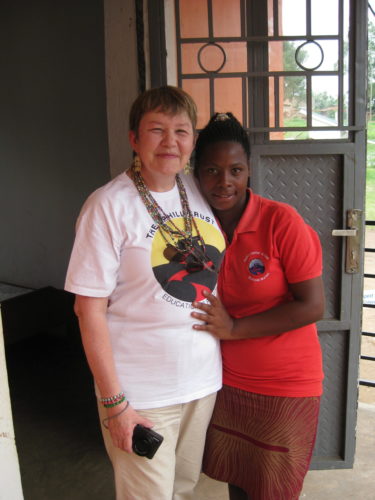 Liddy and Nurse Brenda in February 2020
You can follow The Uphill Trust on facebook, twitter and instagram
Tags: Health Care in School, School Nurse, The Uphill Trust, Uphill Junior School