2019 is becoming the year of building! Early in the year a second Ventilated Improved Latrine block (with sewage tank that can be emptied when needed) was completed, then the Uphill building team moved onto the first of two additional classroom blocks. By the end of this academic year we hope that all the primary school children will have moved into spacious permanent classrooms. We are getting Uphill out of the mud!
This is the story of  the Primary 3/4 classroom block, plus large storage room, started in late April and finished in late June: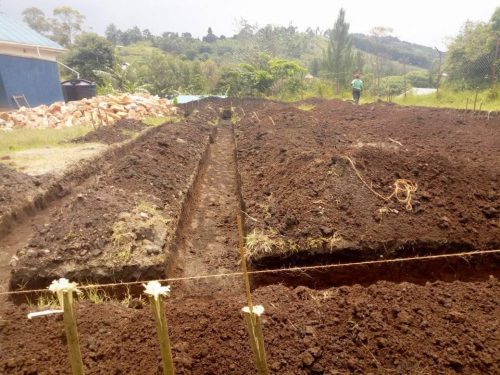 Setting out the foundations on a sloping site took quite a bit of planning and digging (all by hand, of course!).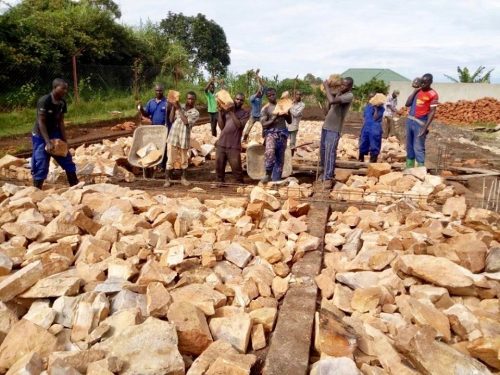 Once the foundation walls had been built, it was time to add the hard core (again, all moved into place by hand).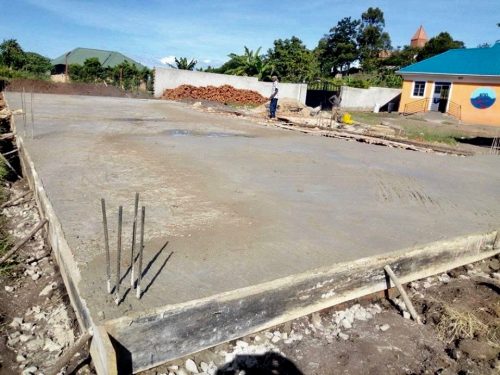 The foundation slab needed to cure for a week or two before construction of the superstructure could begin.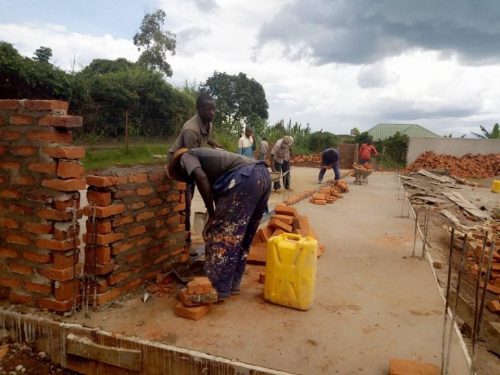 Putting up the walls.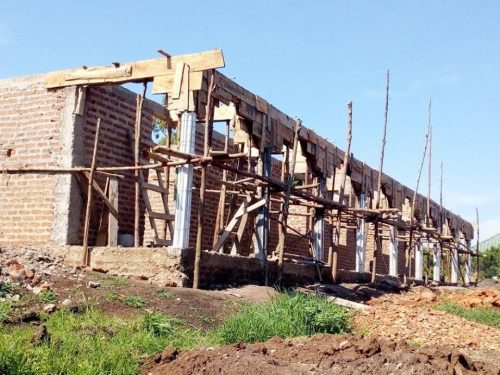 Building the veranda supports.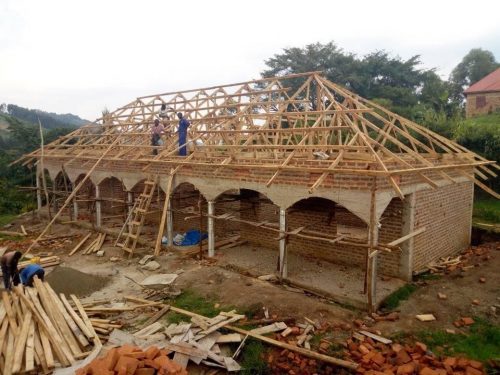 Installing the frame for the roof.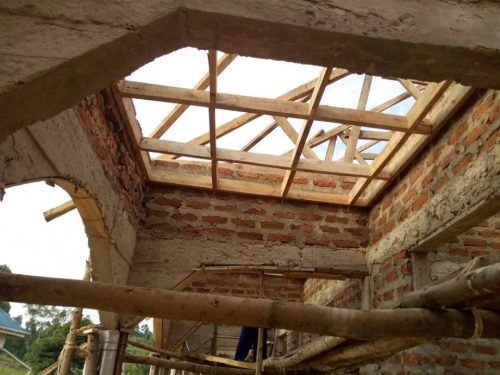 Ceiling frames have also been installed.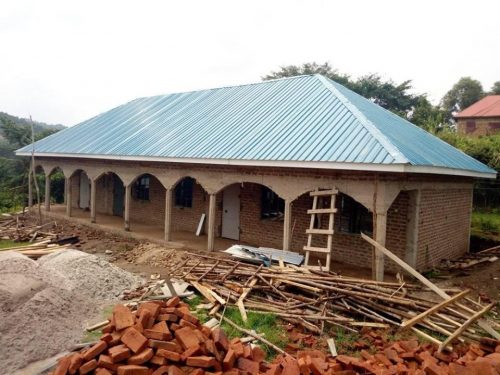 On with the corrugated iron roof…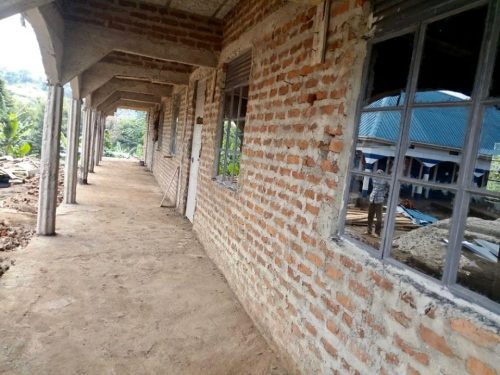 Each classroom has 4 large, glazed windows and a secure steel door.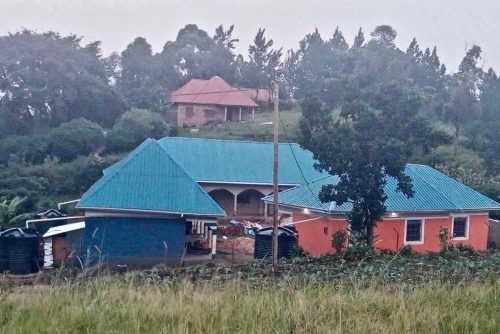 In the words of the school director "Uphill has gone blue!". the school's iconic blue roofs now dominate the plot and have become a striking visual feature when viewed from the surrounding hills.
The children in Primary 3 and 4 will move into the building as soon as the concrete floor has set. The builders will then start to prepare the foundations for the Primary 1 & 2 classroom block. We plan to install electricity then plaster and paint the two blocks together during the long Christmas holidays. Even brick-walled classrooms are a great improvement on the cramped, muddy temporary wooden classrooms!
Funding for the two new classroom blocks came many sources, including Dundee Kiltwalk 2018, the Dollar Academy Sponsored Walk 2018, plus matched funds from Giving Tuesday 2018 and other fundraising events.
A huge Uphill thank you to everyone who has helped to make these buildings a reality!
Follow The Uphill Trust on facebook,  twitter and instagram
Tags: New Classrooms for Uphill, School Build Project, The Uphill Trustl, Uphill Junior School