Finally, we have a playground for Kindergarten!
We don't yet have permanent buildings for the Uphill Kindergarten but, after much deliberation, we decided that a temporary playground made from old car tyres and wooden poles would be the best way forward in the short term as the wooden kindergarten classroom is also temporary and not yet in its final position on the school site. The children had never seen a proper playground before, but it didn't take long for them to get the hang of things!
Money for the kindergarten playground was raised by 1st Newport Brownies (seen below being shown photographs of the finished installation by their leader, Liddy), Duncan Laird, the Muddy Mayhem sponsored event held in October 2016, and by the community of Crosfields School. There are still funds in hand and these are being held until we are in a position to install a permanent kindergarten playground. Duncan is looking forward to a slide being installed in his name…
If you would like to gift the gift of play, why not consider gifting a donation to The Uphill Trust?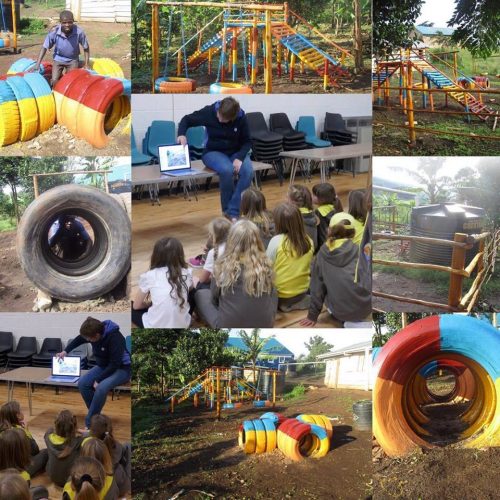 UPDATE 2019:
The kindergarten children have played and played, and both the tyre swing frame and the wooden climbing frame have now collapsed! These have been replaced by robust metal framed swing frames (two sets) and a metal climbing frame with slide, using funds we had been keeping in hand for such an eventuality. This metal equipment should last for a very long time and can be moved once a permanent site is developed for the Uphill kindergarten.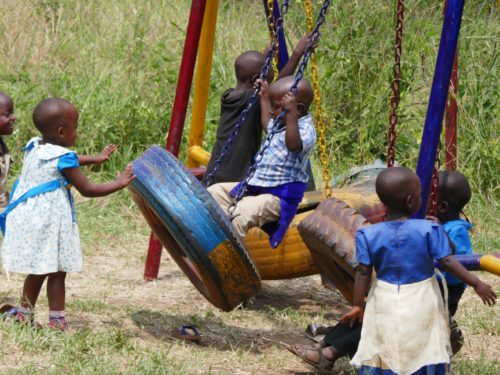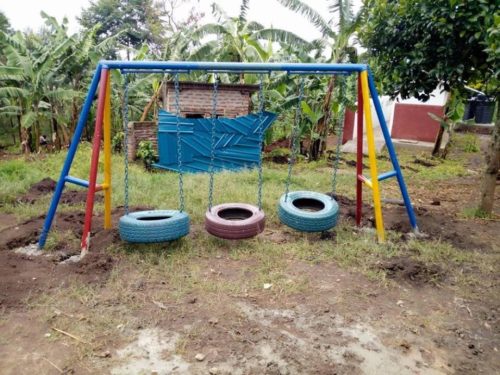 Tags: Helping children play, The Uphill Trust, Tyre playground, Uphill Junior School