Event 1 – 2015
On Saturday 17 October the day dawned clear and cold and 'Danny the Paralympian' and three members of The Uphill Trust prepared to head out on the long-awaited 10 km sponsored wheelchair run through the streets of Dundee.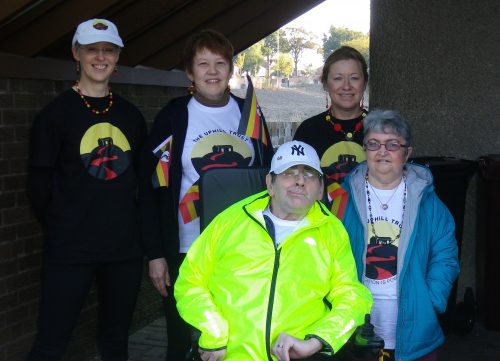 It was a most excellent event, and we were encouraged on the way by cars tooting their horns in support and well-wishers cheering us along.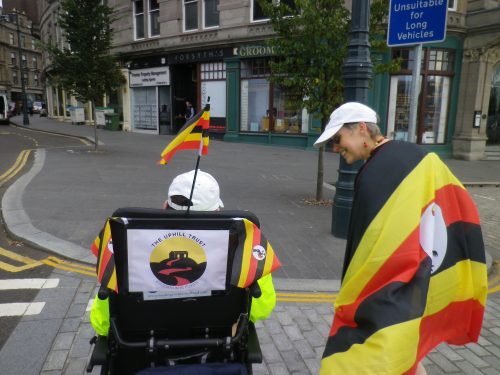 Huge thanks to Danny for volunteering to stage this sponsored event to raise funds for The Uphill Trust.
 The final total raised for the event was £1538! Fantastic!
Event 2-2017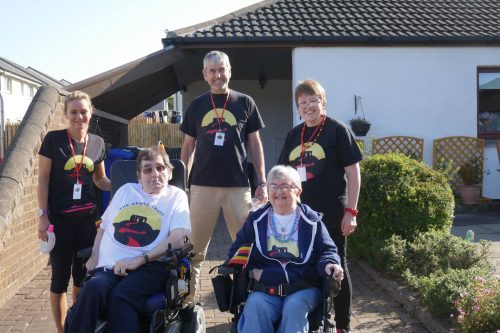 On Saturday 2 September the indomitable Danny the Paralympian set off around the streets of Dundee once again, this time joined by his wife Liz in her electric wheelchair.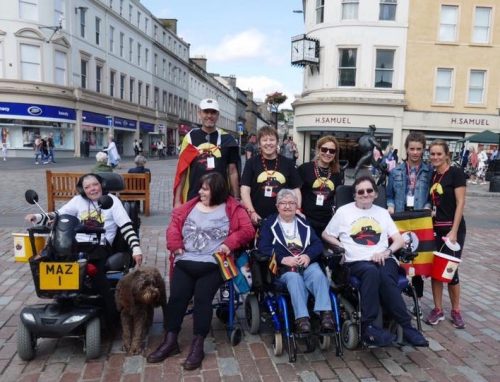 The sun shone, the supporters gathered, the wheelchairs and support runners hurtled round the streets and the generous Dundee folks once again dug into their pockets in support of one of their own. A huge vote of thanks go to Danny and Liz, and to all the helpers on the day.
The final total collected was £645 – brilliant!
For a photographic story board of the 2017 event go to our facebook page.