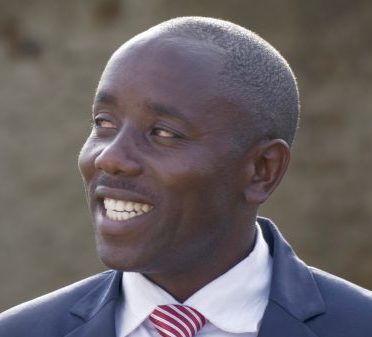 Elius Muhimbise has a dream:
To transform society through the provision of quality education for everyone who wants to learn. Especially girls.                                                                     
Mission Statement of Uphill Junior School
To produce capable and hardworking children with skills to become productive Ugandans.
Aims
Provide quality education for all children in rural communities who have don't have access to material or financial support
Promote education of girls, as well as advocating gender equality for the rural children of Uganda
Strengthen the education sector of Uganda by providing all round pre-primary and primary education that encompasses mental, psychological, physical and emotional development along with moral values
Offer free education and material support to children with special needs, children with disability and children born with, or affected by HIV/AIDS
Background
Universal Primary Education (UPE) aims to make the first 7 years of school free for everyone and was introduced in Uganda in 1997 – one of the first African countries to take this step. However, poor government funding has led to teacher absenteeism in many schools and payments are still required for uniforms, books, school meals and examination fees before children are allowed to attend. Studies of UPE have shown that school enrolment and attendance has increased since it was introduced, but the quality of education has declined overall.
When money is tight, many Ugandan families prioritise the education of sons over daughters, and many girls in poorer areas of the country become child brides.
Educating girls, but never forgetting the boys
"Every girl, no matter where she lives, no matter what her circumstance, has a right to learn."  Malala Yousafzai (2016), Nobel Peace Prize Laureate
Whilst a good quality education has great benefits for all children, investing in girls' education from a young age can lead to a positive cycle of education and empowerment from mother to daughter, generation after generation.
Studies have shown that:
A woman who has never been to school will have 4-5 more children than a woman who has successfully completed both primary and secondary education
Women who have been to school are less likely to marry as children or to have HIV or malaria
Women in rural areas who have been to school tend to farm more productive plots of land, resulting in better nourished families
The children of educated mothers are more likely to receive childhood immunisations and to attend school more regularly and study for longer
Better educated women are more empowered, with more say over their lives. They are better able to seek and negotiate life saving health care for themselves and for their young children.
'What Works in Girls' Education: Evidence for the World's Best Investment'  Gene B Sperling and Rebecca Winthrop (Brookings Institution Press, 2016)
A Quality Education
Just attending school is not enough – having access to good quality learning experiences is a key contributor to future success in life. To help their pupils fulfil their educational potential, schools need to provide:
Well trained and motivated teachers
Focus from an early age on the basics of reading, writing and mathematics skills
Teaching methods that work at all levels and for all learners
A high quality and accessible curriculum, with enough resources for all learners
The first two elements are already in place at Uphill. We prioritised financial support for teachers from the outset and children attending the kindergarten get an early introduction to key educational basics, in an age appropriate way.
The school teaches the Ugandan National Curriculum, and uses extra curricular activities to extend the children's skills and experiences. However, like many schools in Uganda, there are not enough educational resources and no access to the internet.
Much of the teaching uses the traditional 'chalk and talk' methods and copying from the chalkboard, which unfortunately doesn't suit all learners. These development items are work in progress for both school and trust and are very much on our radar!
Meet some of Uphill's educators: Inspirational Teachers

Tags: challenges for girls education, educating girls, education for all, education in uganda, equal opportunities, The Uphill Trust, uganda, universal primary education, Uphill Junior School