During the extended COVID lockdowns in 2020/21, many of the children at Uphill were hungry, and unfortunately they are still hungry now. Crop yields on their small shambas (subsistence farms) are down, and getting enough to eat is a continuing challenge for too many of the school families. Providing a hot meal in school for every pupil has been on our wish list for some time, but it is a substantial undertaking requiring significant funding each year. After consulting with Elius and the rest of the staff during  our visit in February 2022, we decided to launch the Uphill Porridge Club.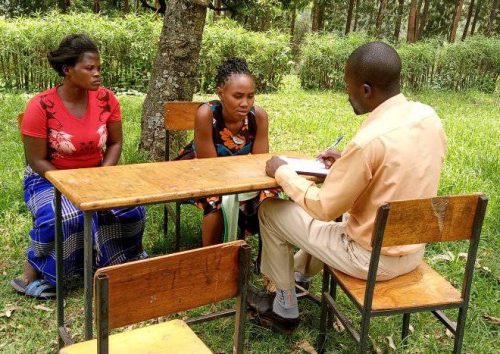 Headteacher Michael, bursar Joan and the school cook planning the logistics
Why porridge, and how do they make it in Uganda?
Maize (corn) is one of  the staple foods in many countries around the world, especially in Africa and North and South America. Milled maize retains many of the nutritional benefits of the whole grain, including a range of vitamins, minerals and trace elements and is rich in protein, carbohydrates, fat and fibre.
In, Uganda, maize flour is called Posho.  It is usually eaten as a thin porridge or, in a firmer form, with meat or bean stew and vegetables. A daily meal of porridge is the keystone of the Mary's Meals school feeding programmes – it is cheap, nutritious, easy to prepare and serve. Many international development charities use the same model, and Elius agreed that it was a good place to start…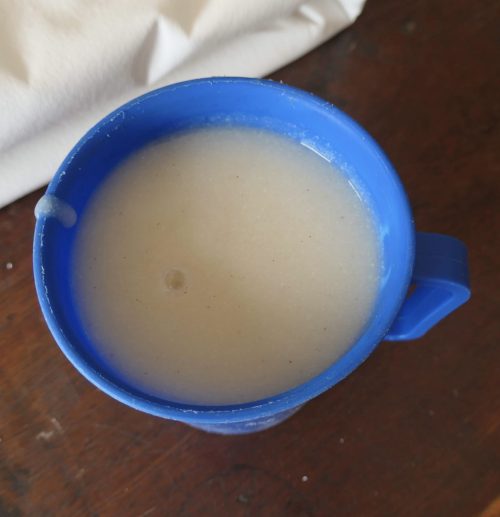 Posho porridge is usually served in mugs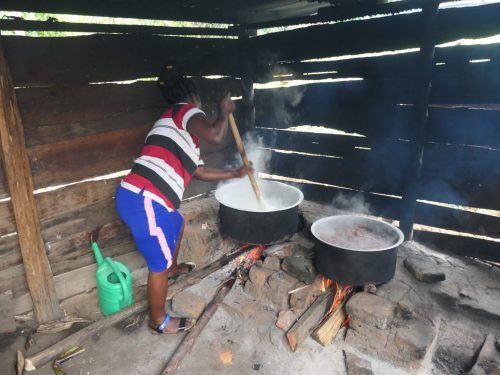 School cooks use large pots and cook over wood fires – it's hot work!
Elius tells us that the current school kitchen can be used to make porridge for the 300+ pupils, but it will be much easier when the new school kitchen is up and running!
Why is a daily meal at school important?
Studies have shown that children who eat a meal a day in school have better concentration, and participate more in class, because they aren't worrying about where their next food is coming from. Giving them a meal a day in school also improves enrolment and attendance.
For £5 per child per year we can give every pupil a cup of nutritious porridge every school day. Yes, you read that right – £5 will feed a child a daily meal for a whole school year!
We would like to raise enough money to secure this project for three years. Can you help?

Tags: a meal for every child, beating hunger in school, porridge club, porridge for all, school feeding, school meal appeal, Uphill Junior School