During our trip to Uphill in February we were privileged to join the school's staff and children for a very moving tribute to Danny Furey. 
Danny, who died in Scotland at the end of 2021, was one of The Uphill Trust's first supporters.
Born with cerebral palsy in Dundee in 1950, Danny was recognised as one of the finest foot-pushing wheelchair racers of his time. He held many wheelchair racing records and was a Paralympic athlete, representing GB in the 1988 Seoul games. 
Danny offered to help fundraise for The Uphill Trust by doing a sponsored wheelchair run around Dundee in 2015. His 10K event that year raised the money for the first latrine to be built at Uphill Junior School. He followed up with another run in 2017, this time accompanied by his wife Liz in her own motorised wheelchair, to raise more funds for our new classrooms.  In between times he helped spread the story of Uphill School as one of the Trust's Ambassadors.
Director Elius paid a very special tribute to Danny at the school ceremony. These are his words:
"This is our farewell to our friend. 
In the African culture when we lose and important person in our lives, it is always a dark moment. We continue to keep a space in our hearts as a nice moment because what he fought for is still here. 
We have decided to send him these flowers, and the Scottish flag is a bond between his family and us."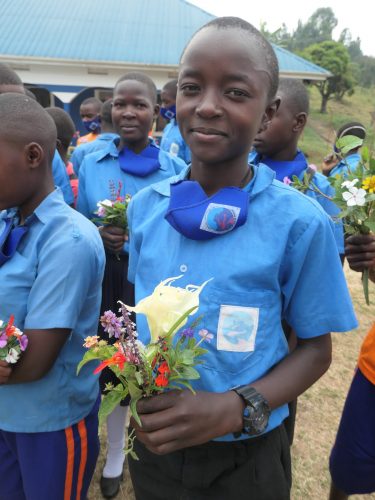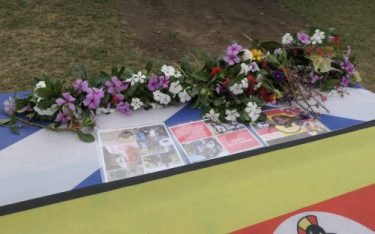 "Even though we did not meet physically, our souls have met.
Tell his wife she is not alone and she will never walk alone. She had a wonderful husband who loved everyone irrespective of colour. His love was amazing. The first time we got money for the latrine I did not see a man in a wheelchair, I saw a man with a spirit to make children and people in Africa happy. 
He was a life changer and a hero and champion for Uphill."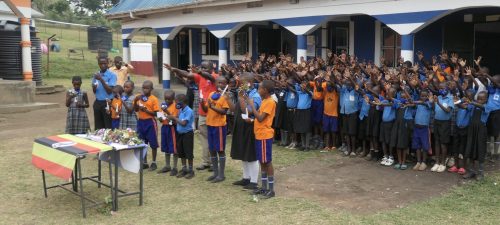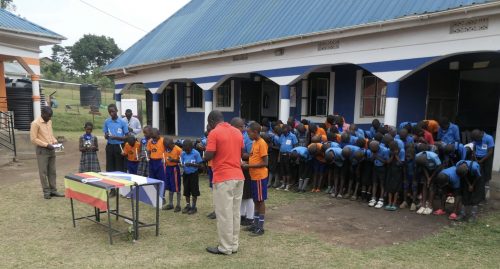 "To the rest of his family and relatives they are not alone, we will continue to grieve and celebrate Danny's life. 
When he was put to rest in Scotland we lit a candle to indicate that Danny is resting in heaven with the angels and we know that the angels are lighting candles for him.
On behalf of the school, we wish him the best and may his soul rest in peace."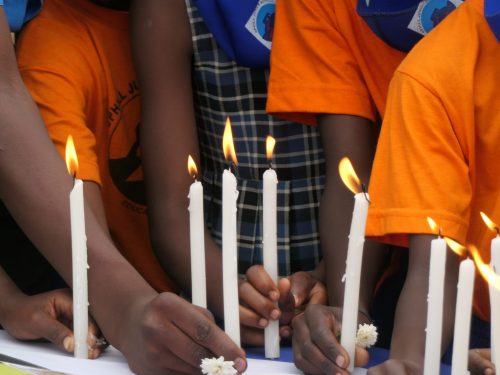 The Uphill Trust continues to be indebted to Danny's wife Liz, and to his family and his friends, who now support Uphill in his memory.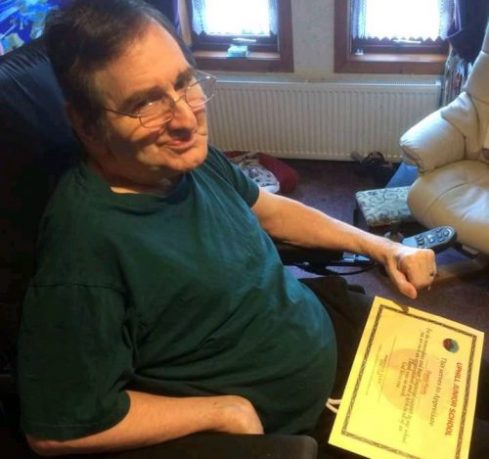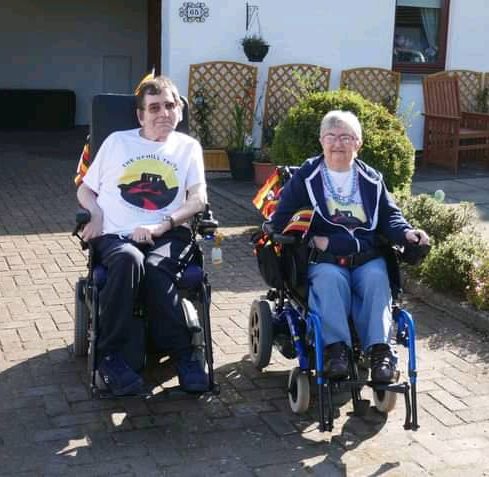 Tags: Danny Furey Paralympian, in memory, tribute to Danny Furey, Uphill Junior School, Uphill Trust Ambassadors