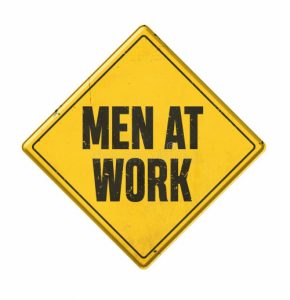 Uphill Junior School pupils are happy to see men at work on the school site, knowing that every building brings new opportunities for them! We have been planning and fundraising for a new kitchen with dining hall for the school for a while now, and are delighted to report that the building is now up!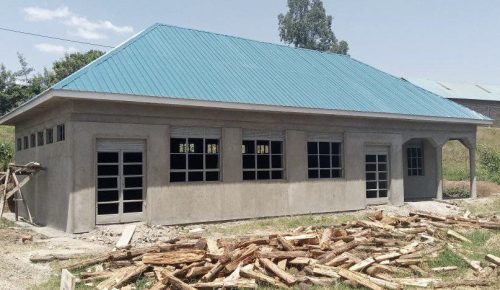 As is often the way with our projects, our original idea for a safe and hygienic free standing school kitchen soon grew arms and legs. First came an attached dining hall, but this soon morphed into the largest multipurpose hall we could fit on the site! With size came increased costs and the need for additional planning approval, but by the end of 2022 the walls were going up at last…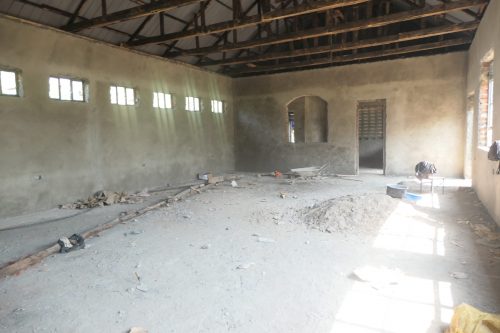 The hall is a large area that will be used for school meals, assembly, parent meetings, music & dance displays, and more. We plan to install a digital projector for presentations and the power points on the back wall might allow this area to be set up permanently for IT lessons and, in time, perhaps an internet-cafe for the community?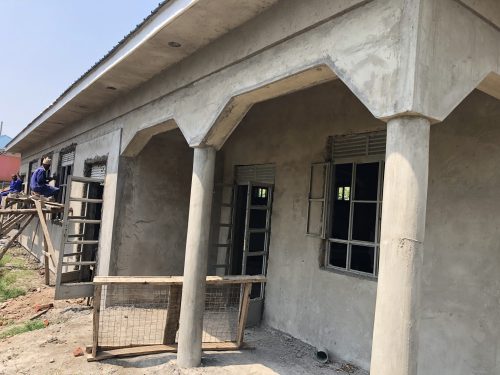 The kitchen has a large veranda – perfect for sitting in the shade peeling vegetables when stoves are on and it gets a bit hot inside.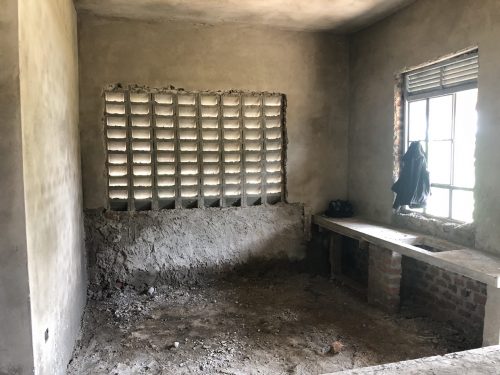 Inside there is a store room (off to the left), concrete work benches and space for built in stoves with chimney vents to carry the smoke out of the kitchen. We are still researching the best stove options and are looking at eco-friendly options that will reduce the need to burn piles of firewood each day.
Still to do: Glazing the doors and windows, installing the kitchen equipment, painting, installing gutters and a rainwater harvesting system, installing electricity and providing furniture for the hall. Quite a long list!
Due to rising building costs we still need to raise funds to fit out the new school kitchen – can you help us provide a better working environment for the school cooks?
Their current working conditions are not ideal!

Tags: building a hall, school kitchen and hall, uphill builders, Uphill Junior School