Earlier this month, while posho (ground maize) and soap bars were being handed out to the Uphill Junior School families (see COVID 19 Food Relief 1), it became clear that other households in the wider community were also in need of food relief. School bursar Ramuel and Director Elius travelled around the neighbourhood and found between 107 homes with very elderly and infirm adults in extreme need of food.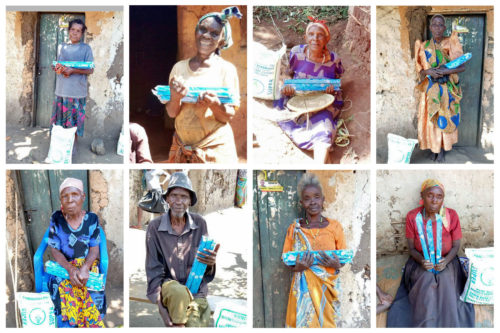 After the first food relief fund transfer, the Trust received a very generous in memoriam donation  and this was used to fund the second phase of food and soap distribution. Once again, full approval was received from the local authorities before proceeding.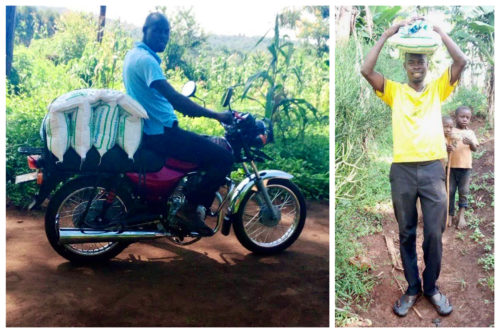 Using the school boda boda, Ramuel was able to reach many of these households, but others were so off the beaten track that they could only be reached on foot.  Carrying the posho and soap was hard work, but very much appreciated by the recipients, says Ramuel.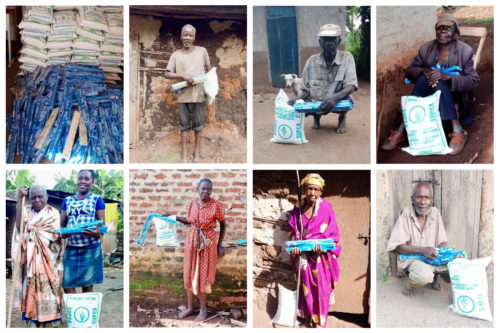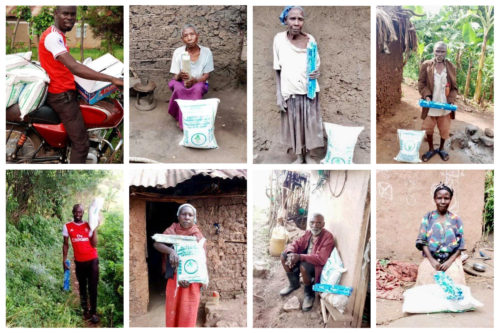 The contrasts of the experiences during lockdown between Uganda and the UK has brought home to us all how very lucky we are to have such good food and health networks here.

Tags: Coronavirus, COVID 19, food relief program, lockdown hunger, The Uphill Trust, Uphill Junior School