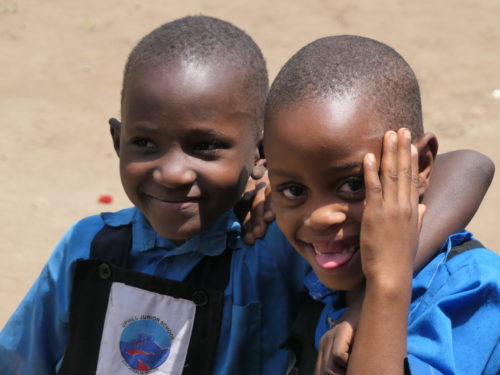 With COVID 19 lockdown measures firmly in place in the UK and now also in Uganda, we feel it is important to let you know what is happening at The Uphill Trust and Uphill Junior School.
Trust News
You may have heard that many charities have been badly affected by the huge downturn in income caused by the COVID-19 pandemic lockdown measures. Amongst other things, they have reported being unable to pay their staff. You will be reassured to know that The Uphill Trust, having no employees, has avoided this. Thanks to your generous and dedicated support, Uphill Junior School will continue to receive our funding. The school closed on 20 March, along with all the other educational establishments in Uganda, but plans are being made to restart the development projects as soon as we can.
Back in Scotland, the Trustees are all well and working from home. Trust work is still going on, although our planned fundraising events for this year have had to be put on hold for the duration of the crisis.
Fundraising News
The postponement of Glasgow Kiltwalk 2020, which was due to take place at the end of April, was a huge disappointment but, thanks to the generosity of the Hunter Foundation, this cloud has revealed a fabulous silver lining. Given the difficult situation being faced by charities, the decision was made to pay out all the sponsorship already promised to the kiltwalkers, and this was the result:
"Fantastic news from Kiltwalk Glasgow 2020 this morning – not only have you lovely people raised over £1,500 in sponsorship in time for yesterday's deadline, but this now being DOUBLED by the Hunter Foundation!!! We just can't contain our smiles at Uphill HQ ? A huge Uphill thank you to everyone who sponsored Team Uphill and, of course, to those who signed up for the walk ????????? *** £3,442 has been paid into the trust bank account *** WOW!" (Facebook post 1 April 2020).
We also want to say a very big thank you for the response to The Uphill Teacher Appeal in our last newsletter and on our facebook page. Four new monthly donors have come on board already and we have also received 2 substantial lump sum donations. So, when Uphill Junior School reopens after the  COVID 19 safety measures have been lifted, we will be able to make the first of two much-needed salary increases for the remainder of 2020. We still have a long way to go though so, if you can help, it would be much appreciated. You will find more information about this appeal by clicking on the appeal link. Thank you.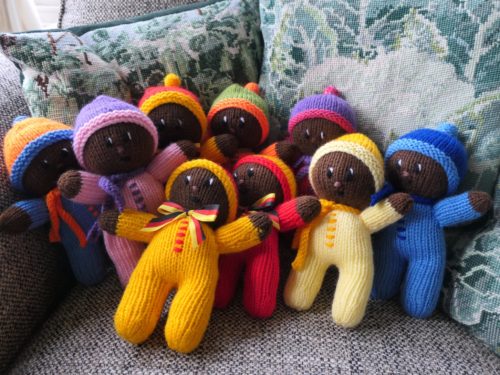 Never one to be held back by something as unprecedented as 'lockdown', Liddy put the following post onto her personal facebook page recently: "A project started before our last trip to Uganda and now had time to finish. A new bunch of Ugandan babies to sell for The Uphill Trust. £5 each. P.S. I will have to speak to them sharply about having a party and not social distancing properly." 

 All were sold in short order! We are now racking our brains for more 'homespun' fundraising ideas…
Uganda News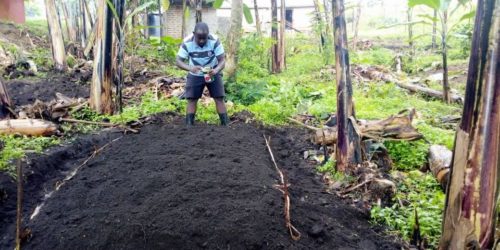 Elius, our director, is the only member of the Uphill Junior School staff still in Iruhuura at the moment. Ugandans are being encouraged to grow food during lockdown so he is hard at work in the school grounds preparing new seed beds.  Elius' comment was that they are returning to their agricultural roots. We are so glad that we managed to start the school veggie garden last year ???!
We have been impressed with the way the Ugandan Government are handling the COVID 19 crisis in their country. Educational establishments were closed BEFORE there were any reported cases of infection within Uganda and, when cases did start appearing they closed down the (normally very crowded) public transport system and non-food markets and have been very proactive at in disseminating information to the public. These are just some examples: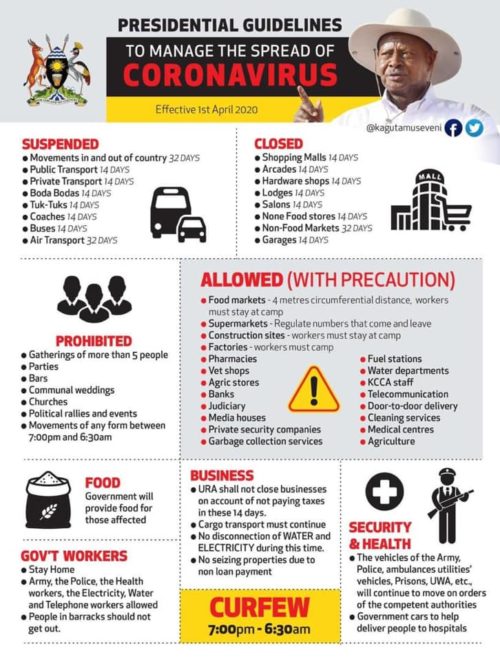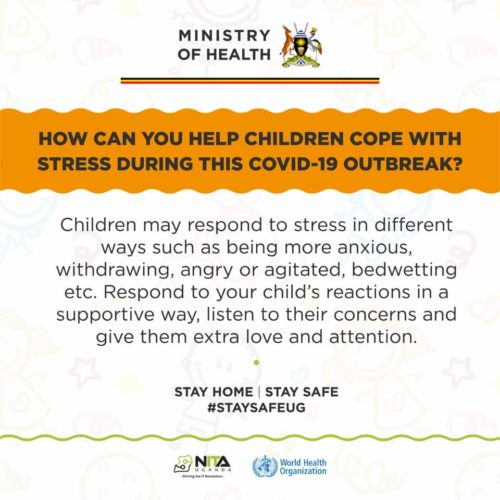 We know that the Ugandan's will do their best to cope in what will be a very trying time ahead, given that they have no free medical service, no government support for lost earnings and very crowded living conditions in the cities. We remain in regular contact with Elius and with some of the other members of the Uphill community in Uganda and we are hoping that the quick action taken by the government may help to flatten out the exponential infection rate curve in the weeks to come.
We also send our very best wishes to all of our supporters, donors and friends around the world and hope that you stay safe, and healthy.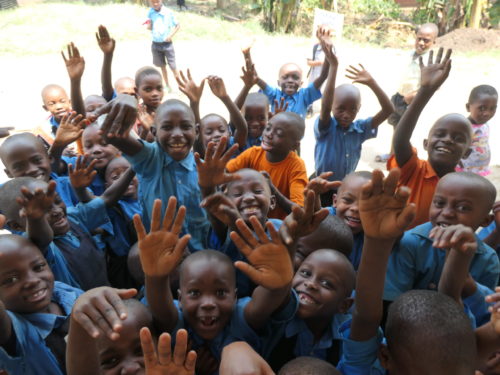 Tags: Coronavirus, COVID 19, The Uphill Trust, Uphill Junior School