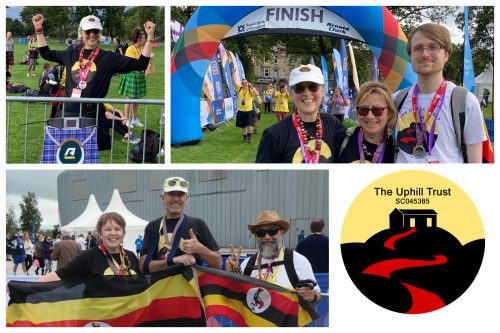 Six Uphill Kiltwalkers took to the streets of Glasgow on Sunday 26 September 2021 for the first live Kiltwalk since 2019.  We should have been seven, but travel restrictions meant that Lisa had to walk on her own in Linkoping, Sweden, once again. Maybe it will be third time lucky for Lisa…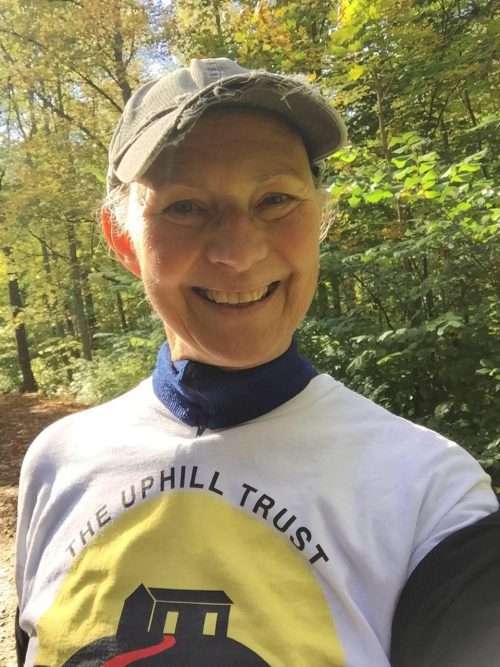 The last time the event was run in Glasgow, over 13,000 folk took part. This year, to keep everyone safe and socially distanced, there were only 4,000 walkers. Belinda, Shaun and Alison tackled the Mighty Stride and had a great three-way chat from Glasgow Green to Dumbarton, whilst Max, Liddy and Ausat took on the Wee Wander.
Ausat even brought his own cheerleaders with him!
It was a fantastic event, with fundraising boosted by 50% from the Hunter Foundation and a further 50% from the Kiltwalk organisation – an unexpected bonus that resulted in a whopping £13,997.76 being paid out to Uphill!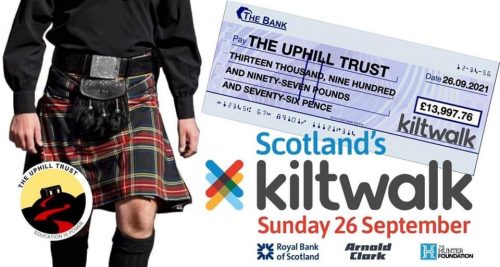 Thank you to everyone who supported Team Uphill – this total means that we can start to build a new kitchen for Uphill!

Tags: fundraising event, Glasgow Kiltwalk 2021, Uphill Kitchen Appeal