It was fantastic to be 'back to normal' in 2022, with two trustee visits to Uganda and plenty of in person fundraising. Our Annual Report has been completed and you can find it, along with all the reports from 2015 onwards, here: Our Mission.
For those who prefer a visual overview, you can click on the image below to see the developments at  Uphill Junior School this past year.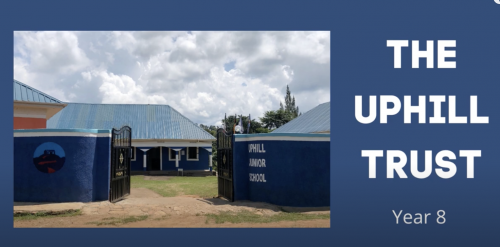 We are currently getting ready for our 2023 Trustee Visit and will be taking 2 x 23kg suitcases per person containing donated laptops, sports uniforms, curriculum books, toys and games, stationary, and knitting wool. This year, for the first time, we also have 2 interactive science lesson packs, complete with materials, from our partner school Dollar Academy.
Our trustee visits are invaluable – they allow us to observe the progress of projects we have funded, make plans for the future, speak to staff and pupils, and network within the community and beyond.
You can follow our trip on The Uphill Trust facebook page.