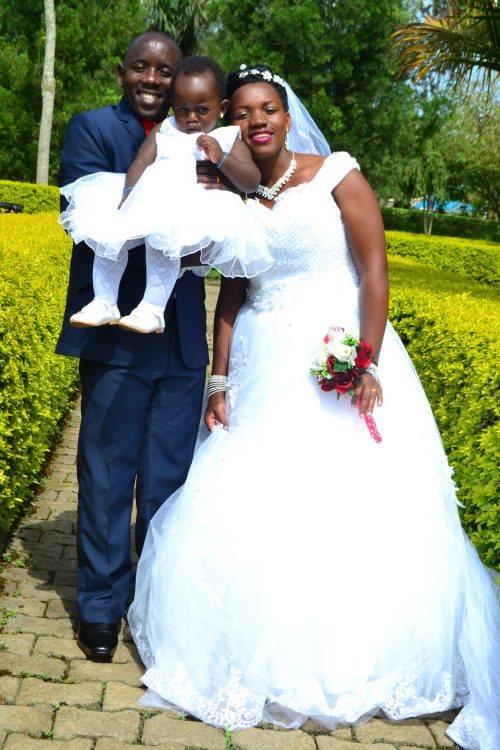 On Sunday 25 March 2018 Elius Muhimbisemarried his lovely bride  Shalot Tushabe in St Peter's Church, Iruhuura. Their gorgeous daughter Sandra celebrated the day with them, along with some 2,000 guests from the local community and further afield.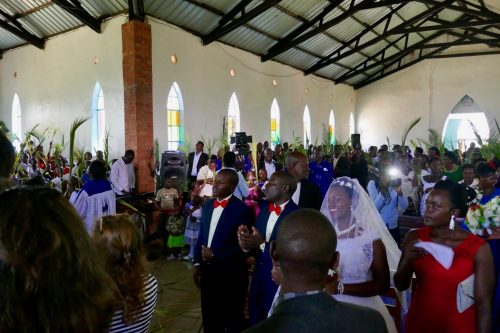 The ceremony was held in conjunction with the Palm Sunday celebrations and the church was filled with joyful parishioners and well-wishers for the 3+ hour service.
Along with family, friends and many of the children from Uphill Junior and Iruhuura Primary Schools, the guests included a mixed group of 'Wazungu'. Three of us were from Scotland, four from Ireland and there was also a group of students from the Mountains of the Moon University in Fort Portal. It was noted that it is a credit to Elius that he has gathered such an eclectic group of friends and supporters into his life.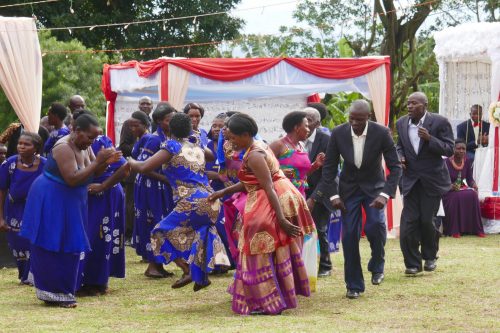 As we have come to expect at any Ugandan celebration, there was plenty of singing and dancing – in church and at the reception. It only takes a few beats on a drum to get everyone on up and jumping about! These are the local dignitaries of the formidable Mothers Union (in blue) along with Elius' mother Hope (in the front of the photo, in red/purple).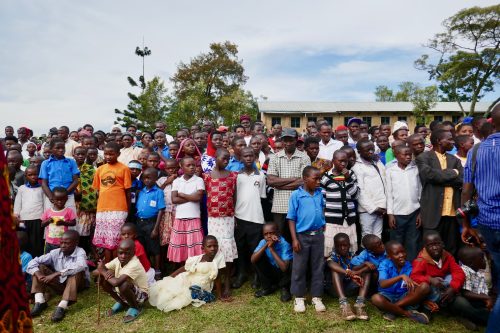 Just some of the children and local community members who gathered to wish Elius and Shalot well on their special day. Despite the torrential rain shower whilst the wedding was taking place in church, everyone was in high spirits and it was a day to remember for all of us.
We wish Elius and Shalot all the best for a long and happy life together.