Are you sitting comfortably..?
The youngest children at Uphill are three years old when they start in Baby Class. At the moment, the desks they have are the same size as those used by the older pupils. As you can imagine, these little 'uns are dwarfed by the desks.
The aim of our 2022 Christmas Appeal is to raise money to buy colourful, but most importantly, LOW tables and chairs. These will be much more comfortable for the children, and better for the learning activities for our youngest pupils.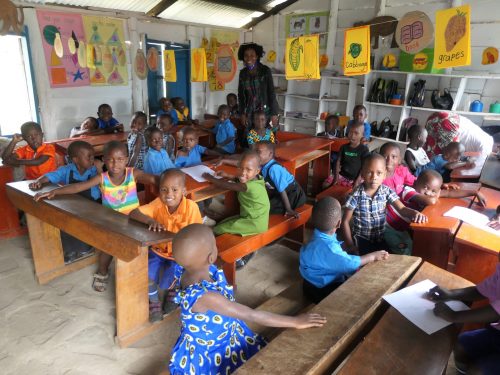 We spotted this example of kindergarten furniture in a school in Fort Portal a few years ago…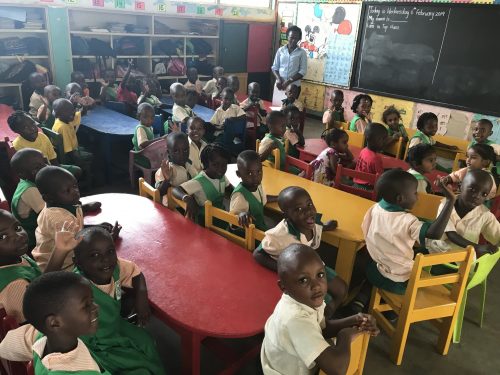 As an added incentive, appropriately sized classroom furniture for age is one of the items on the Ugandan  school inspection checklist, and it always pays to keep the school inspector happy!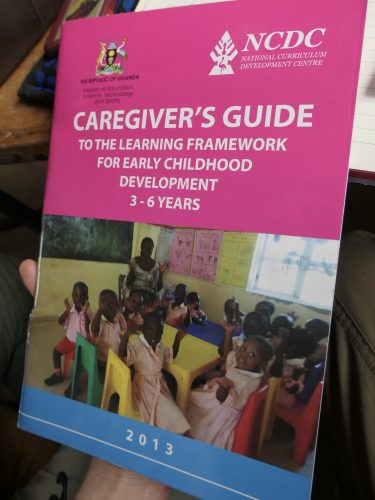 Fundraising for the Christmas Appeal
On Tuesday 22 November, 1st Newport Brownies (one of our fabulous repeat fundraisers) undertook a 45 minute Sponsored Silence to raise money for the appeal.
Liddy (their Brownie leader) reports:
"The Brownies created Christmas hedgehogs and wrote letters to the kids at Uphill Junior School during their sponsored silence this evening. It was wonderful to see their concentration and determination while they worked. Very proud of every one of them. The money raised from the sponsored silence will go to buy classroom furniture for the smallest kids at Uphill kindergarten. Kids helping other kids is very special."
The Brownie Sponsored Silence raised over £500 – that's quite a few wee chairs! Well done, girls!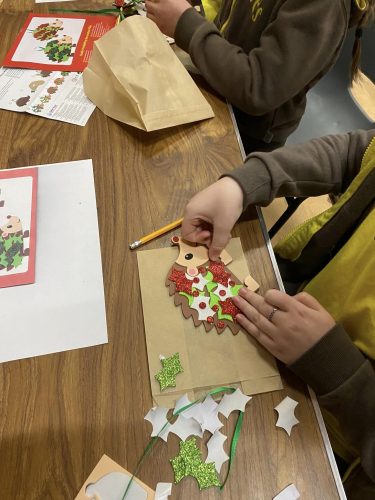 UPDATE: January 2023
The appeal raised £828, including Gift Aid, and money was sent to the school at the beginning of the year to purchase these colourful plastic chairs and wooden tables. Thank you so much to everyone who helped to make lessons more comfortable for the Uphill Baby Class in 2023!
Tags: christmas appeal 2022