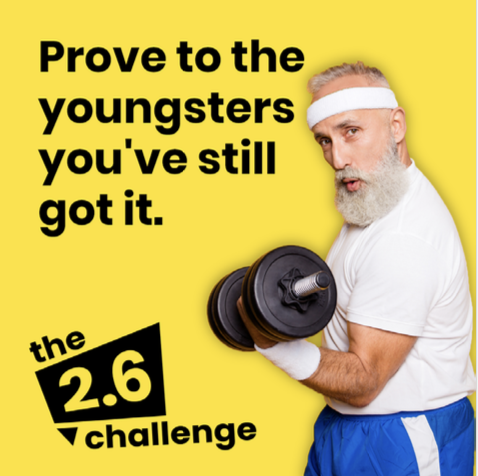 On Sunday 26 April 2020 – the day the London Marathon would have taken place – charitable folks across the UK will be getting active – in a lock-down friendly way – to raise money for their favourite charities. Say hello to the 2.6 Challenge!
Never one to pass up a fundraising opportunity trustee Liddy and her husband Calum will be proving that you are 'Never to old to get back on a bicycle' and chairman Max will be demonstrating – once again – that if you fall off a two wheeled vehicle, the best thing to do is to straight back on it again!
You can find out more about – and donate to -Liddy and Calum's fundraiser here: Liddy's 2.6 Challenge
This is Max's fundraiser link: 26 Somethings
If you would like to join in the fun too, please set up your fundraiser on The Uphill Trust's Virgin Money Giving page.
All the funds raised will be going to the COVID 19 Food Crisis Appeal to provide emergency food for the Uphill school families in lockdown in Uganda.
Please help if you can – a little of what we have here in the UK goes a long way in rural Uganda.
Thank you!
**UPDATE**
WOW! What a great response! Max and Liddy raised a grand total of £889.90 for their 2.6 Challenges on Sunday 26 April! A big Uphill thank you to everyone who donated!

Tags: Get back on your bike, he Uphill Trust, The 2.6 Challenge, Uphill Junior School