Helped by four volunteers from Spain, pupils and staff at Uphill Junior School have relished the opportunity to learn new Skills for Life this summer.
First to arrive, were Javier and David, who quickly got to work: Checking out and setting up the school's small supply of second-hand laptops for extra curricular IT lessons.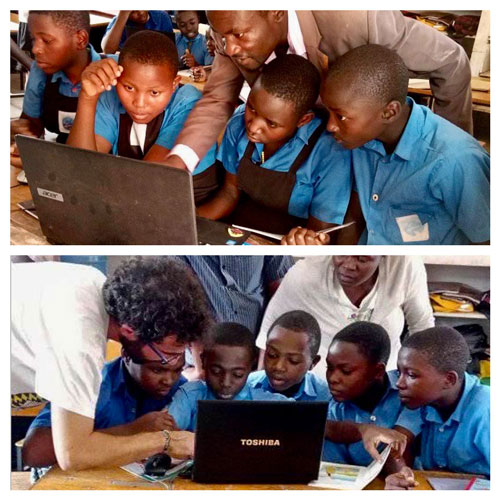 There is no internet at the school, but an introduction to basic computer use and to some of the key word and data processing programmes is very valuable for both staff and pupils. With Javier and David's help, the school also has a computerised School Management Information System, which is a great step forward!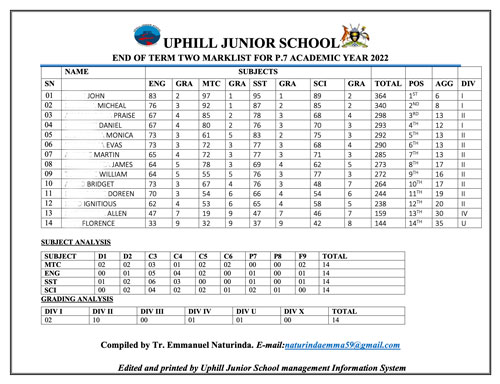 Clara and Laura arrived during the school holidays and threw themselves into the Skills Development Workshop organised by Elius and his wife Shalot, in partnership with a local women's group and Uphill staff.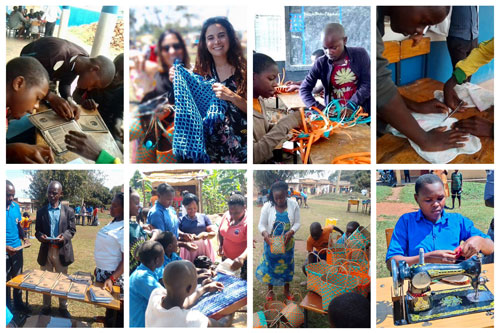 Over a 2 week period, pupils in the senior primary classes learnt how to weave shopping bags and table mats; make liquid soap, sanitary pads and notebooks; cook Rolex (a popular Uganda street food snack) and continued to develop their computer skills. The workshop ended with a very successful craft fair where the children presented their handiwork to members of the local community.
Uphill strives to give children a wide range of educational opportunities, both in and out of the classroom, and to equip them with a wide range of Skills for Life.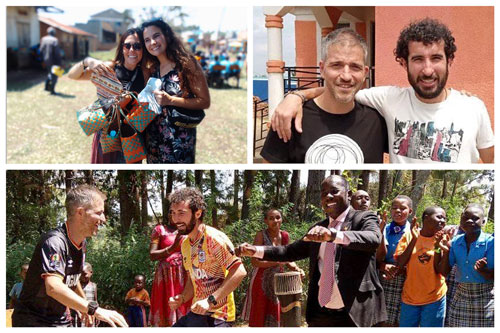 Thank you Javier, David, Clara and Laura for giving up your time and energy to help and inspire the Uphill community.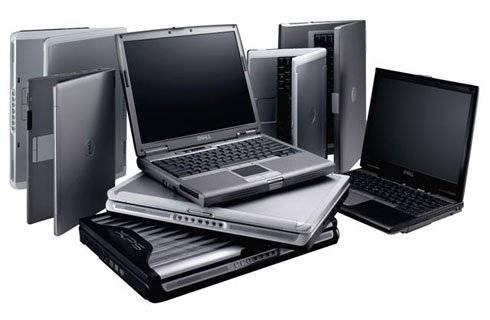 The Spanish volunteers donated three more second-hand laptops to the school and Elius would love to have more. If you have an unwanted laptop computer gathering dust on your shelves, please do get in touch – we may be able to pop it into one of our suitcases when we next travel to Uganda!

Tags: education in uganda, IT skills, learning new skills, skills for life, vocational skills