During the first part of 2016, when the McNabb Classroom Block was under construction, it became clear that a good quality security fence was needed around the school site as a matter of urgency. In the short term, it was essential to keep domestic livestock away from the new building (cow prints in the new concrete were a less than ideal adornment); in the longer term, a secure fence and sturdy gates would help to protect school property and, of course, the children.
This was a big investment, at a time when all funds were being channelled towards the classroom build project but, thanks to the fundraising efforts of Liddy and her husband Calum, money was found to get the security fence project underway.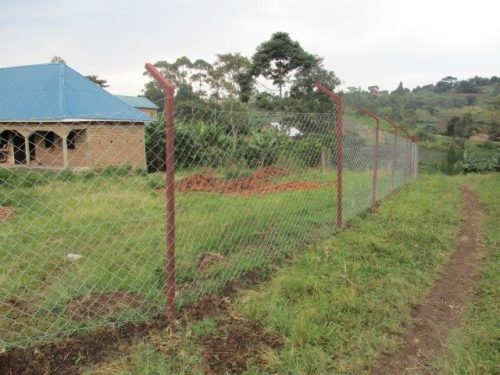 Good quality chainlink fencing and stout metal poles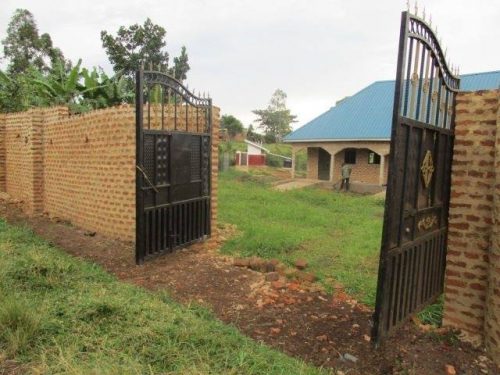 Main entrance gate set into a high wall at front of school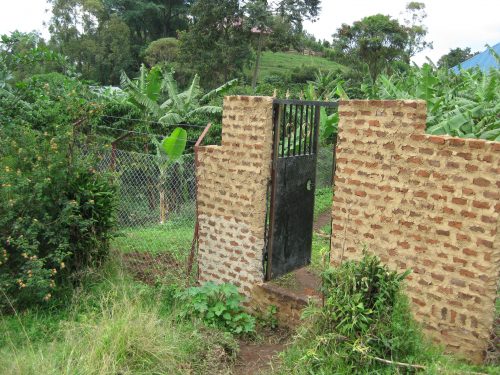 Rear gate at the back of the site
At the beginning of 2017, an adjacent plot of land was purchased and the fence was extended to encompass the new, larger site. In time the walls will be plastered and painted, and Elius has plans for colourful graphics to welcome the children to school.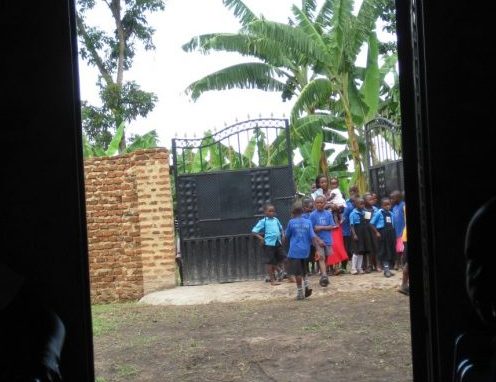 Looking at the main gate from one of the McNabb classrooms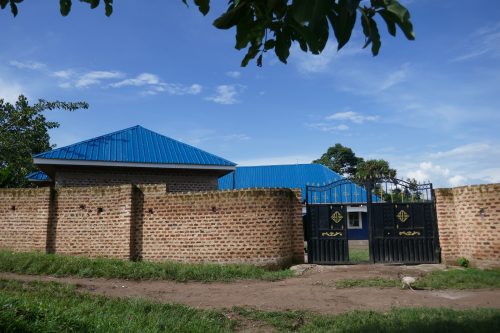 March 2018: Gate and wall with new Administration Block behind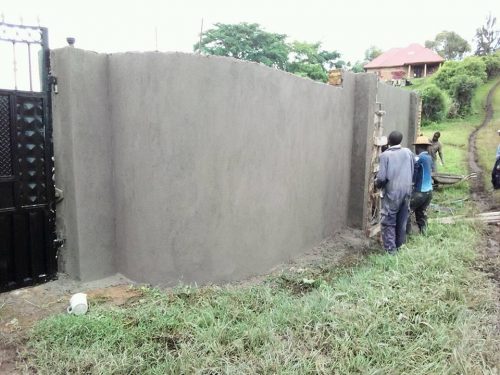 May 2018: The wall at the front of the school is plastered, ready for painting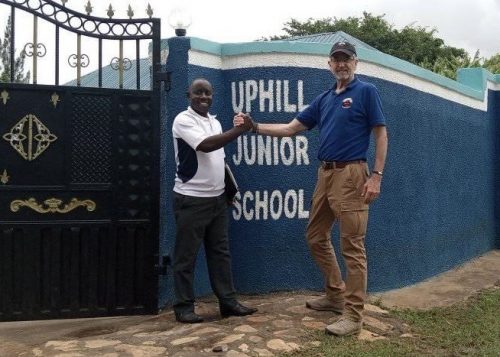 2022: Looking good now!