Trustee Liddy and her husband Calum undertook the 48 Hour Fence Loupers  – sponsored endurance motorcycle event – around Scotland on the weekend of June 25/26 2016 to raise funds to buy a much needed security fence for the new Uphill Junior School site.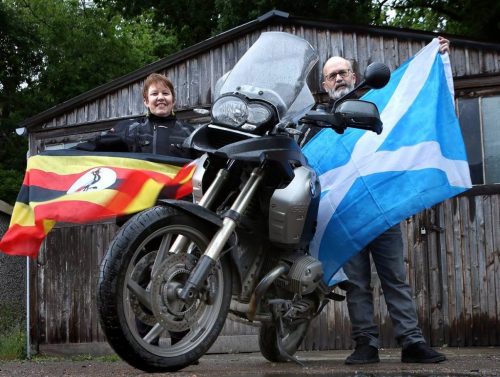 The route began in Newport-on-Tay at 7am on Saturday 25 June and the intrepid pair visited the furthest east, west, north and south points of the Scottish mainland and passed through Leadhills (home of the highest school in mainland Scotland) – 1041 miles in all, and in very wet conditions on the second day. The fundraising target of £1 per mile has been almost doubled and this will go a long way towards the installation cost of a quality security fence to keep large domestic animals away from the new school buildings, and to provide a safe environment for the pupils.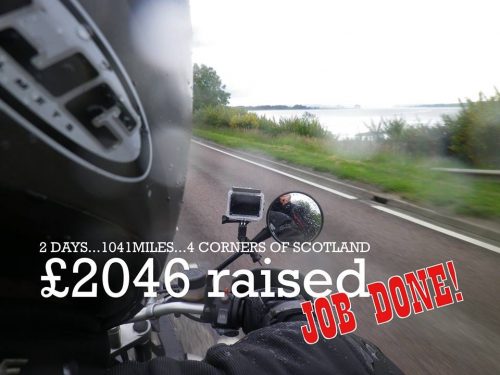 The name of the event, 48 hour Fence Loupers, was inspired by the 1963 film The Great Escape, in which Steve McQueen (as a WWII POW) eludes captivity by 'louping' over a barbed wire fence on a motorcycle: Louping (Old Scots): leaping, jumping, vaulting over. Thankfully our eventers did not leave the ground during their ride but the fence reference was too good to go past.
Various other biking chums provided moral support along the route on day two (route map below).
Thank you to everyone who supported the 40 hour fence loupers and helped make the event such a runaway success!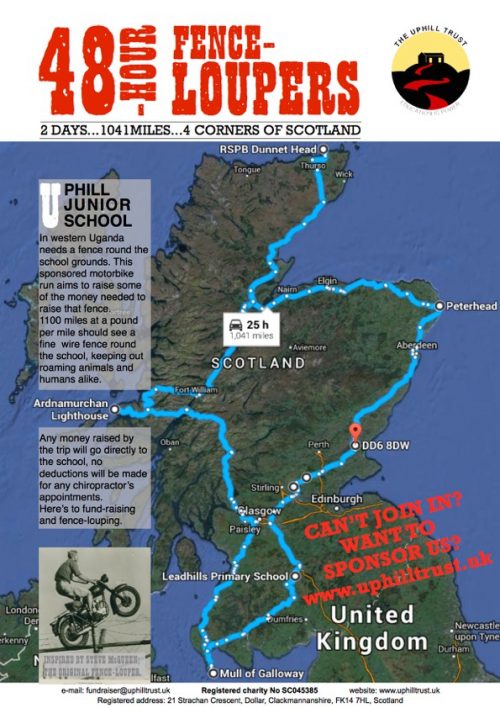 Tags: 48 Hour Fence Loupers, The Uphill Trust, Uphill Junior School