North of Scotland junior tennis players Katie, Katie, Rosie and Niamh, along with their coach Steven Birrell, organised MUDDY MAYHEM – a sponsored assault course event on Saturday 22 October  2016 at Errol Airfield – to raise funds to help provide sports and playground equipment for Uphill Junior School.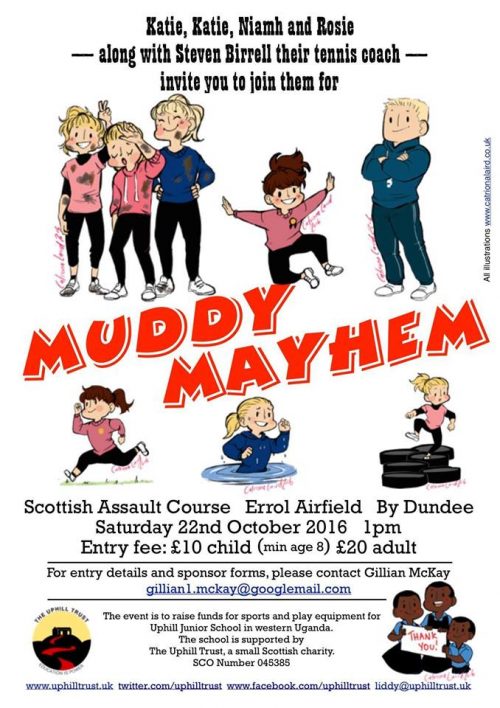 The children at Uphill need the chance to enjoy play, keep fit and have fun. The school has a girls' and boys' football team but very little kit. They often play in bare feet and the school only has three proper footballs (donated by Uphill Ambassadors Danny and Liz Furey) and taken out to the school in 2016. The children would love to be able to do netball and athletics and take part in local school tournaments, if kit and funding for transport becomes available. In addition, the school requires a playground area with a good surface and equipment for everyday play (swings, climbing frame and chute).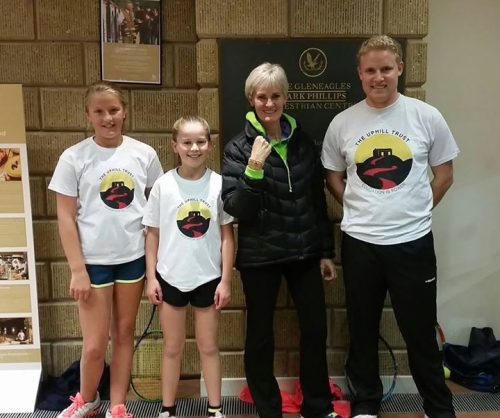 The team were delighted to receive support from Judy Murray in the run-up!
Katie and Niamh (aged 11) along with Katie and Rosie (aged 12) receive regular tennis coaching in Dundee. Their coach, Steven, competed at a very high level as a junior player and is noted in his field. The girls attend school in Monifieth, St Andrews, Newport-on-Tay and Dollar, and have been inspired to fund raise having heard all about Uphill Junior School and The Uphill Trust from local contacts (two of the girls were members of 1st Newport Brownies, run by Trustee Liddy).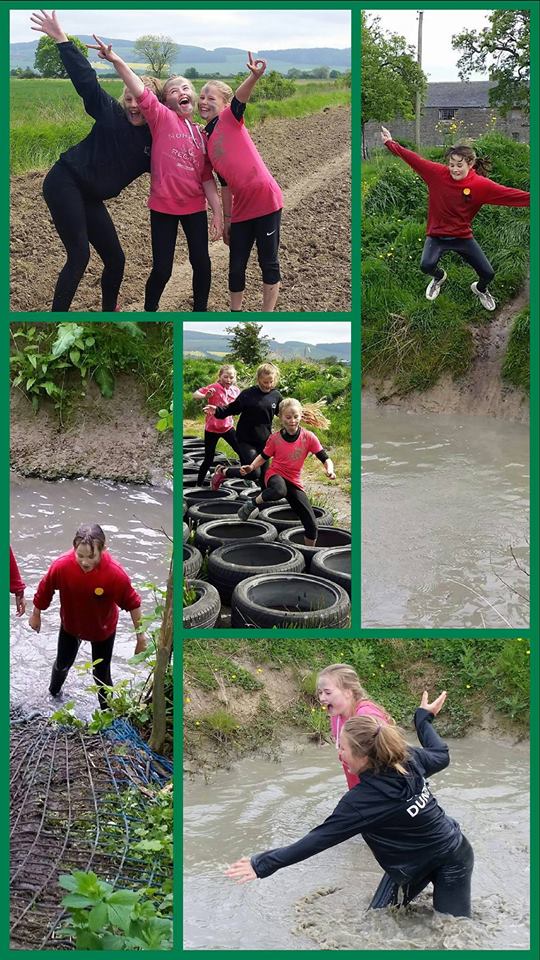 The total raised by the Muddy Mayhem gang – 9 adults, 25 children, 3 instructors and a huge number of family supporters – was £1727 – way to go!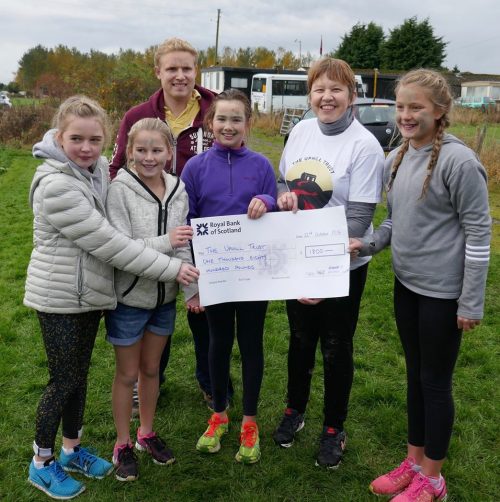 Tags: Muddy Mayhem 2016, The Uphill Trust, Uphill Junior School