We are delighted to learn that Uphill Junior School has been designated a COVID safe school, following a rigorous inspection by members of the local District COVID Task Force.
All the schools and universities in Uganda were closed in March 2020, when the country went into full lockdown. Only schools which meet the full COVID Standard Operating Procedures (SOPs) have been allowed to reopen.
The Primary Leavers Examination, due to be held in November 2019, has been rescheduled for May 2021 – so pupils will now have time to prepare properly, which is great news. We have to wait and see when the rest of the pupils will be allowed to return – in the meantime, Home Schooling will continue for Primary 4-6.
COVID safe schools exist in a 'bubble, with pupils living within the school grounds for the next 3 months.  An 'askari' (security guard) has been hired to man the gate – he is responsible for logging names and contact details of any visitors, recording temperatures and ensuring that hands are washed and sanitised before entering the premises. Access to the school grounds is now strictly controlled during term time to reduce the risks of cross infection.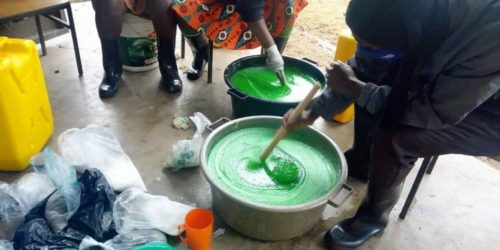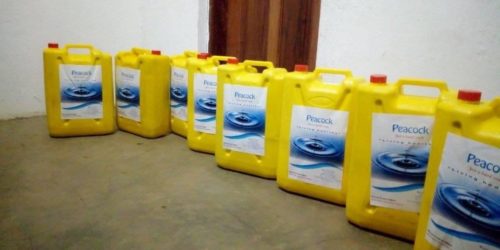 In preparation of the school opening, the staff made a big batch of  liquid soap, under the watchful eye of Shalot, the Director's wife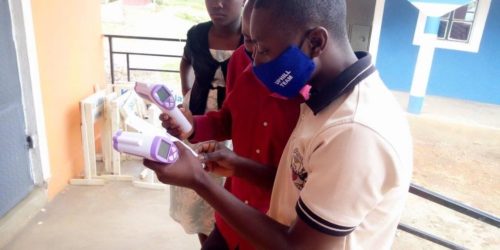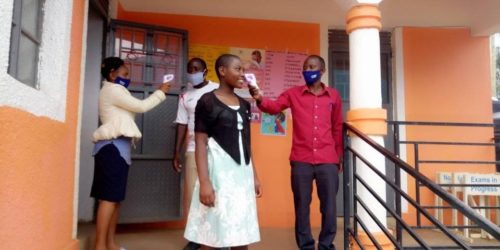 The Uphill COVID task force learning how to use the new temperature guns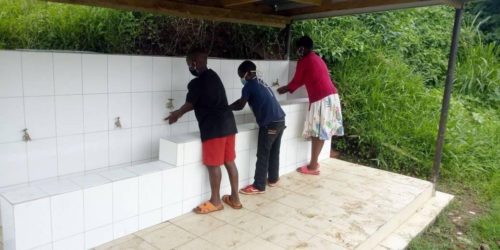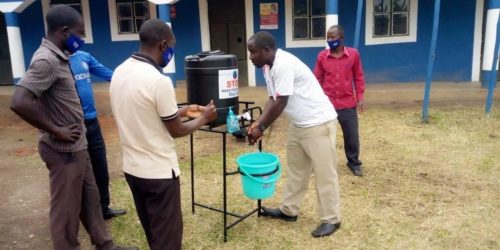 The District COVID Task Force were very impressed with the new handwashing station at the school and with the foot operated portable handwash unit for the school gate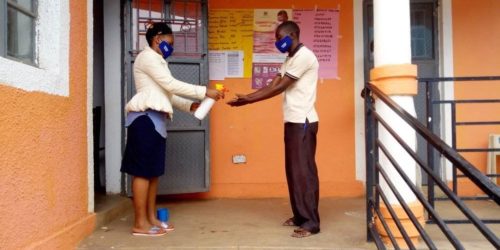 The school now has plentiful supplies of hand sanitiser as well as soap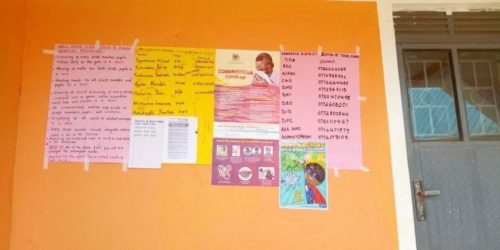 The COVID SOPs require information to be posted clearly around the school and in the classrooms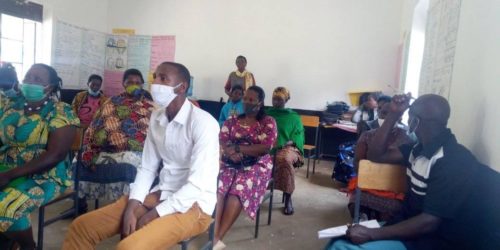 Parents were invited into school to explain what life will be like for their children for the next 3 months and to explain what they will need to bring with them (bedding, clothes, wash kits etc)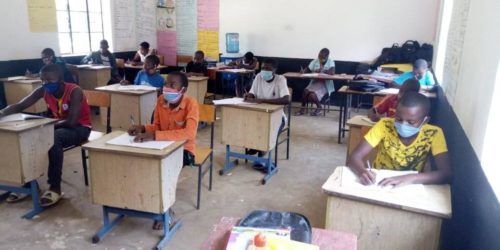 Primary 7 are very happy to be back and have quickly settled back in the 'new' school routine
School director Elius passes on his heartfelt thanks to all The Uphill Trust supporters who have helped to provide the facilities, staff salaries, additional food and all the other materials needed to help Uphill Junior School meet the stringent requirements of a COVID safe school in Uganda. It is so good to see the school operating once more!

Tags: coronavirus pandemic, COVID 19, COVID safe school, COVID SOPs