Another in our series of posts about the children being helped by the Pupil Support Fund:
L has four brothers and one sister and they live with their mother and grandmother, approximately 2 kilometres from Iruhuura Trading Centre. He walks to school, and back home home again, each day.
His family make a meagre living by selling building aggregate. After school he spends the hours before dark collecting stones and pebbles from the roadside to be broken up into smaller pieces by hand by the adults in the family.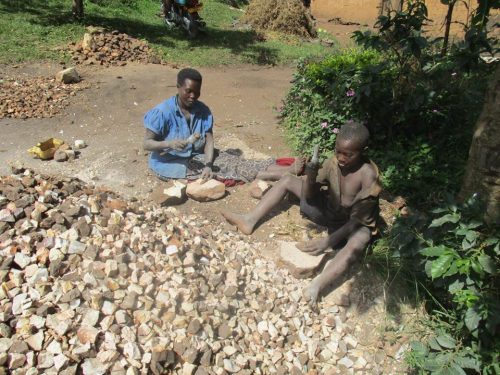 L is one of the great debaters at Uphill Junior School. He is on the school debating team and has won many prizes for his deft arguments. In addition to Debating he loves Soccer and Running and, in his rare spare time, he loves to climb trees.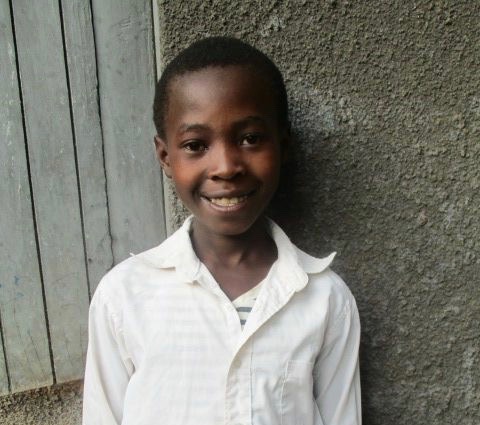 The teachers at Uphill strongly believe that L will pass the Primary Leavers Examinations at the end of Primary 7, but he will probably not have the opportunity to attend secondary school as school fees are very expensive and the family are unlikely to have the money.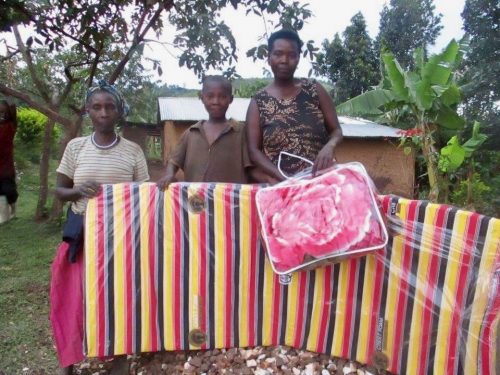 L was delighted to receive the gift of a mattress, blanket, mosquito net and school uniform in 2016. Like many children in the poorer communities of Uganda, such things are a luxury that most families cannot afford. L's benefactor chose the items she wanted to donate from our range of  Gifts that Give.
UPDATE (January 2017): Thanks to the Pupil Support Fund L was able to attend school regularly and live locally during term time.
UPDATE (January 2019): L sat he Primary Leavers Examination (PLE) in November 2018. He achieved a Division II pass, which will allow him to continue onto secondary education if his family can ever afford the fees. He has returned to work in the family business with his mother.
The majority of rural Ugandan children do not attend secondary school but the PLE  is a recognised national qualification in Uganda. If you would like to help a child like L please click on the button below.

Tags: Give-the-gift-of-education, Pupil Support Fund, The Uphill Trust, Uphill Junior School