Something we take for granted  – electric light – is a making a huge difference to the  pupils at Uphill Junior School. Thanks to a generous in memoriam donation from a family of regular Uphill Trust supporters, the Primary 5-7 classroom block (blue McNabb Building) is now wired and connected to the mains electricity supply brought onto the School site earlier this year. There are now two school buildings with mains light and power sockets at the school (see also the Power for Education blog).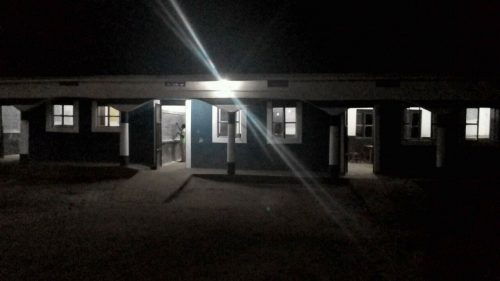 Evening classes for the older children, who are taking their Primary Leavers Exam in late November, will now be so much easier. This lasting legacy of light will make a real difference to the lives of these children – thank you so much from everyone in the Uphill community ❤️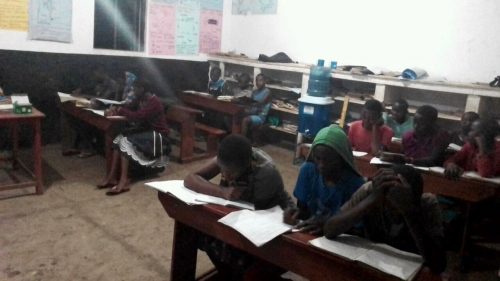 What a delight to see that he kids at Uphill are now able to study in the evenings
Ken Matthews, and his wife Betty, were regular supporter of The Uphill Trust, contributing every month to help pay the salary of a fully qualified teacher at the school. When he died earlier this year his family chose to make an in memoriam donation to the Trust to fund a specific project in his memory and, as Ken had worked as an electrical and mechanical engineer, a lighting project seemed to a fitting tribute.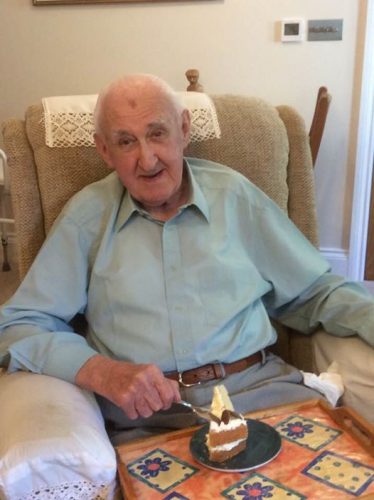 Ken was a lovely gentleman, much loved by all his family
"It is very rewarding to donate to an organisation where you can see the difference your money in making." (the words of Debbie, Ken's daughter, also a regular supporter of The Uphill Trust).