When a logo is needed, what can be better than to have an artistic family member on hand? The new Uphill logo is being used for both The Uphill Trust and Uphill Junior School, with a different background colour.

Uphill Junior School logo – the blue background reflects the colour of the uniform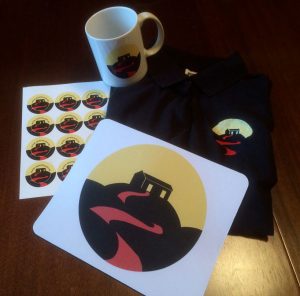 The Uphill Trust logo – the colour scheme reflects the colours of the Uganda national flag
Catriona is a student at Duncan of Jordanstone College of Art and Design in Dundee and you can see more of her work on her tumblr and twitter feeds.
Update: Catriona graduated in 2016 and she now has a website which showcases her work. As well as the trust logo she has written and illustrated a lovely picture book for young children, Patience Goes Uphill which is being sold to raise money to support projects at Uphill Junior School.
And the inspiration for the winding red road in the logo?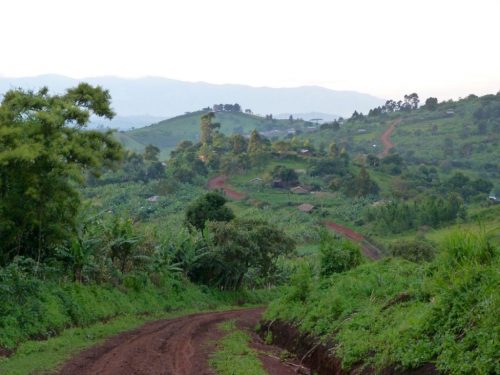 One of the roads through the crater lake hills to the village of Iruhuura. Some of the children at Uphill Junior School live in these hillside shambas (small-holdings) and the 'red road' has become a favourite route back to Fort Portal for the Trustees.
You can follow The Uphill Trust on facebook, twitter and instagram
Tags: The Uphill Trust, Uphill Logo