Another in our series of posts about some of the children being supported in school by dedicated Uphill donors: Meet Javira…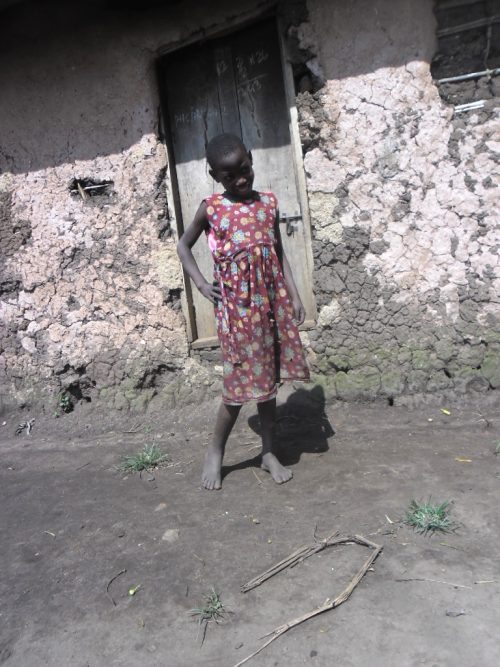 Javira before going to schoolJavira joined Primary 1 in October 2014, aged 10, and went straight to the top of her class.
It is common for children to start school late in Uganda, and both Primary and Secondary school classes can have children with a wide range of ages.
Javira has four siblings and her mother had been diagnosed with late stage cancer of the tongue. In 2015 her mother remarried and her step-father began to keep Javira away from school to look after her siblings. Despite her tardy attendance, she still managed to complete Primary 2 in 5th place and, at the start of the 2016 academic year, the school Director recommended that sponsor be found to allow her the opportunity to achieve her full potential.
Javira continues to excel at school, usually finishing the term at the top of the class with excellent reports from her teachers. With the help of a generous donor who funds her personal needs, food, accommodation, plus her school and examination fees,  she is now flourishing.
Thank you to everyone who has supported The Uphill Trust – together we are helping to change lives.
Click here if you would like to help a child like Javira to go to Uphill Junior School
 UPDATE: Sadly, Javira's Mum lost her battle with cancer in 2017, adding one more orphan to the Uphill school roll.
Follow The Uphill Trust on facebook and twitter
Tags: Pupil Support Fund, The Uphill Trust, Uphill Junior School