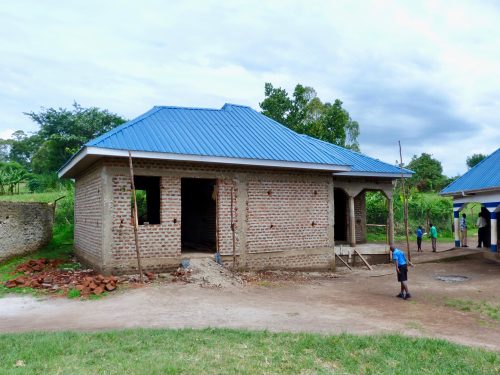 During our recent trustee visit to Uganda we were delighted to see progress with the new administration block build. The builders hope to have this finished and ready for use at the beginning of next term – mid May.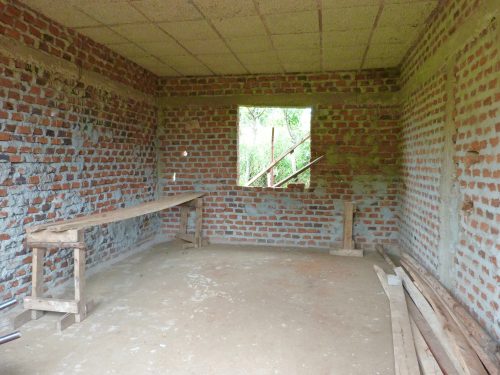 The building contains one large room (above) which will serve as Staff Room, School Library and, whilst the Kindergarten is still housed in cramped wooden classrooms, as a mid-morning sleeping area for the youngest children in the school. Plenty of shelves, plus tables and chairs are on the shopping list for this multipurpose room.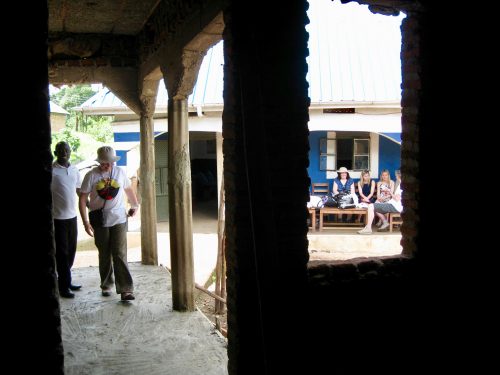 There are also three smaller rooms. A suite of two rooms, accessed from the covered verandah, comprises an outer office for Headteacher and Bursar with an internal office that can be used by the school Director, visiting officials and for private interviews with children, parents and staff.  Plenty of secure storage will be provided in this internal office for school records and valuable equipment, along with shelving, desks and chairs.
The last room will be a school 'sickbay' for the new School Nurse. She was delighted with the dedicated space for her work and has furnished us with a long list of things she will need!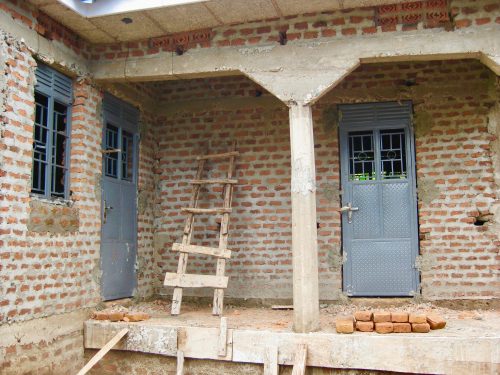 Over the Easter weekend heavy duty doors and windows were fitted and the building is now ready for the concrete floor screed, plastering and painting.  The decision has been made to install electric wires and sockets into this building as the school hopes to be able to bring electricity on site later this year.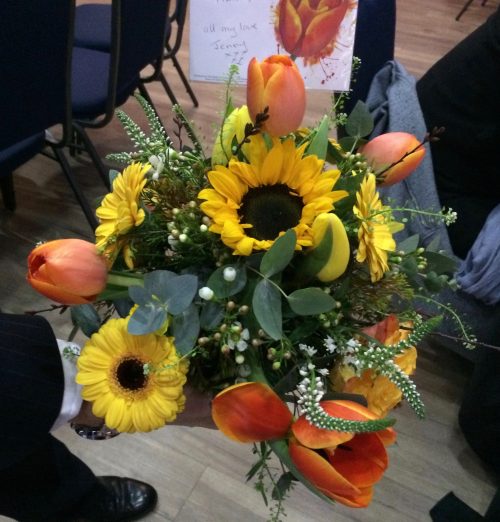 The new Uphill administration block was made possible by a generous legacy from one of our supporters and the block will be named the Isobel Duncan Building in her honour, and painted in her favourite colours – orange on the outside, perhaps with yellow walls in the staff room. You can find out more about this legacy donation in a previous post.
UPDATE, JUNE 2018: The Isobel Duncan Building has been painted AND is the first building in the school to have an electricity supply!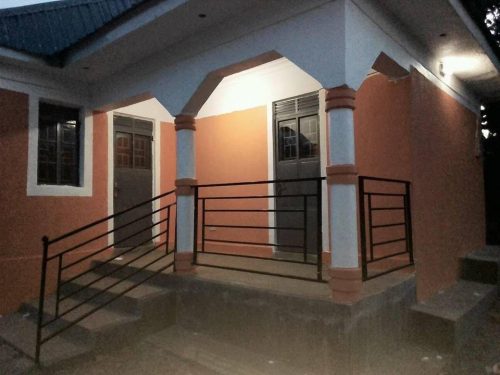 UPDATE, FEBRUARY 2019: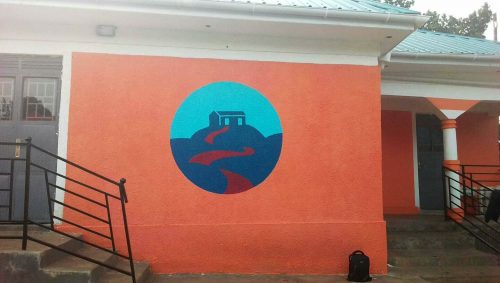 The school logo now adorns the front wall of the building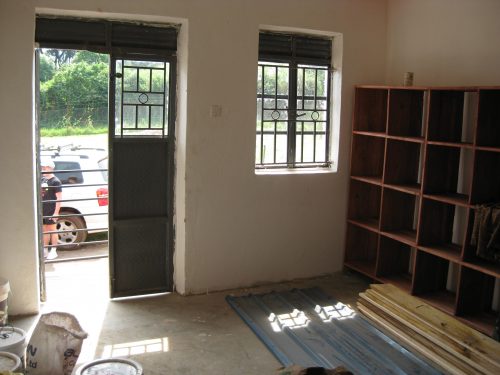 Shelves and storage units are being fitted in the offices and staff/resource room.
Building materials will be banished to an alternative secure storage area!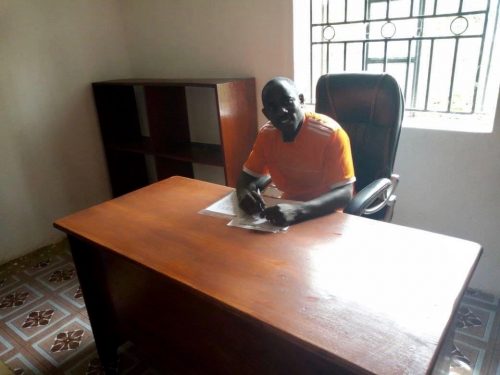 School director, Elius, in his new office.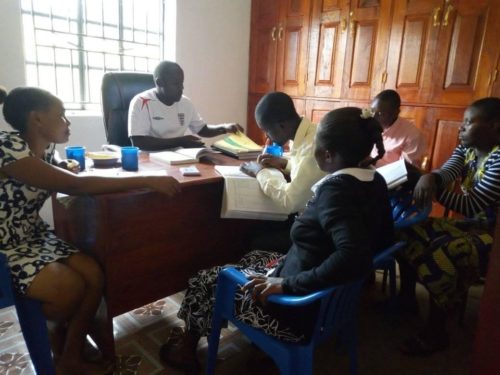 Meetings are already being held in this quiet and roomy space, and in the larger staff room.
How to leave a Legacy to The Uphill Trust
You can follow The Uphill Trust on facebook, twitter and instagram