On 29 January 2015 The Uphill Trust was granted Scottish charity status, and now we are 5 years old!  It has a been the most wonderful ride for the whole Uphill community, and has been made possible by our fantastic supporters in the UK and beyond.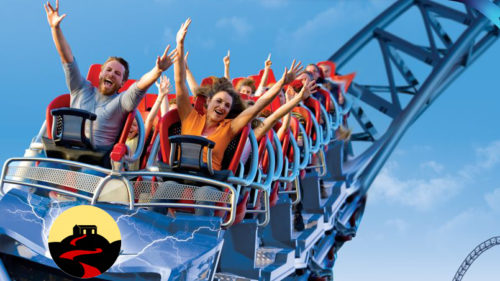 A week after we received the news of our charity status, we were in Uganda for our first official trustee visit. At this stage the school consisted  of 1 wooden building on rented land where 200 children were being taught in 8 year groups by 9 staff members. The school also had access to a very basic 2-stance pit latrine, 1 rainwater harvesting tank and 1 rented classroom.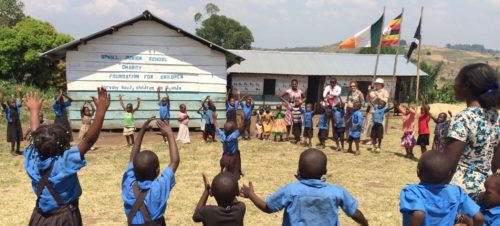 A couple of months later, armed with all the photographs from our visit, we launched our first simple website along with our online giving site. Fundraising could then begin in earnest!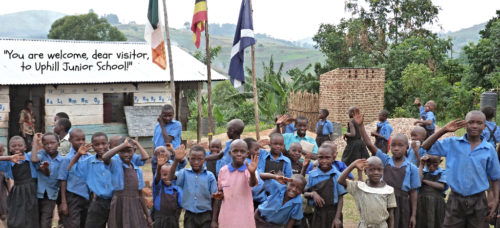 By the time we reached our 1st anniversary the first plot of land had been bought and the task of building a permanent school had begun. When we asked the school director what he would like us to build first, he replied, "Always, it starts with latrines…" and so  the first Ventilated Improved Pit latrine was begun. You can see a video of this build by clicking on the photo below.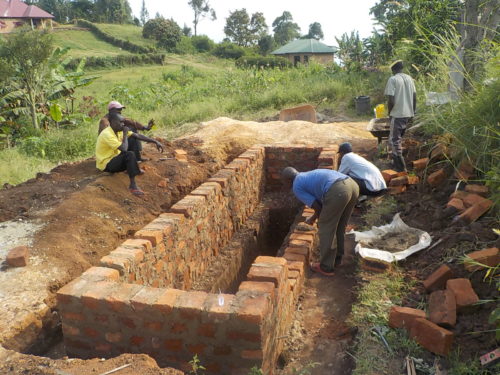 The 2nd anniversary of The Uphill Trust (2016) saw the relocation of the whole school to the new site, with a permanent classroom block for the top 3 primary classes (click on the photo for a video link) and wooden classrooms for the 3 kindergarten years groups and the remaining 4 primary year groups on an adjacent second plot of land, all enclosed within a good quality fence. It was a huge step forward.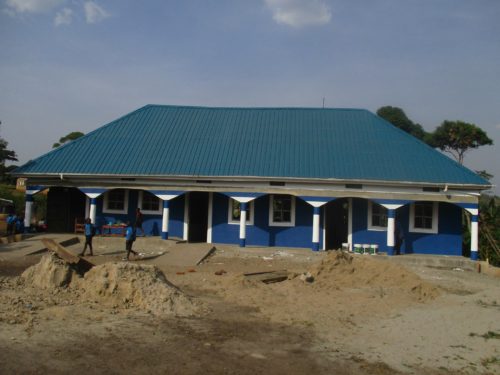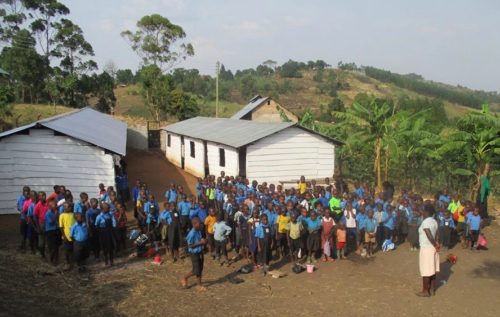 By our 3rd birthday (2018) we were building again, and our new website was launched. A much-needed Administration Building was under construction and would eventually house a staff room, 2 offices and a store room that would soon be repurposed as a 'sick bay' after funding became available for a dedicated school nurse.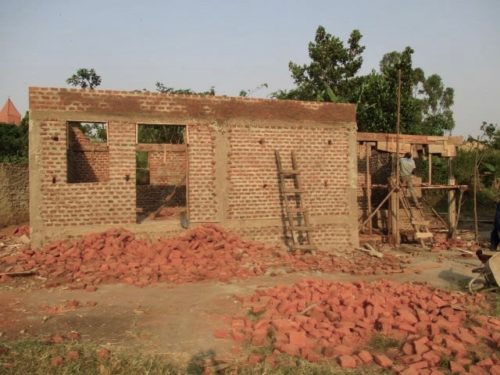 January 2019, 4 years old:  The school site had grown to 1.5 acres and a second latrine block was under construction. The blue roofs were multiplying and the school roll was growing!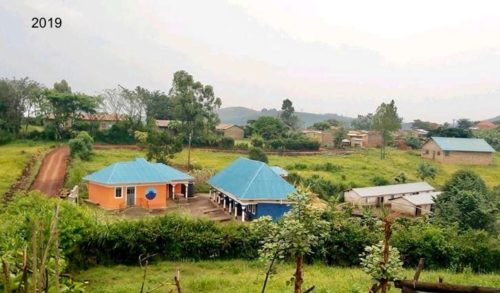 We are 5 years old! Two more classroom blocks were built in 2019, so all the primary age children are now being taught in brick built classrooms. Girls, boys and teachers all have their own latrine blocks. The very large kindergarten classes can now spread out into the two wooden buildings in the lower part of the school site and we anticipate that 360+ children and 16 members of staff will be on site during the 2020 academic year. All those blue roofs are being used for rainwater harvesting (there are now 10 water tanks storing water on the school site) and the 'spare' land is being used partly for the cultivation of vegetables and partly as a play area.
We could not have anticipated such amazing progress, and we could not have achieved any of this without the dedication and energy of our trustees and generosity of our supporters. Long may the journey continue, with whooping and hollering along the way!
Click on the image below to see a video slide show…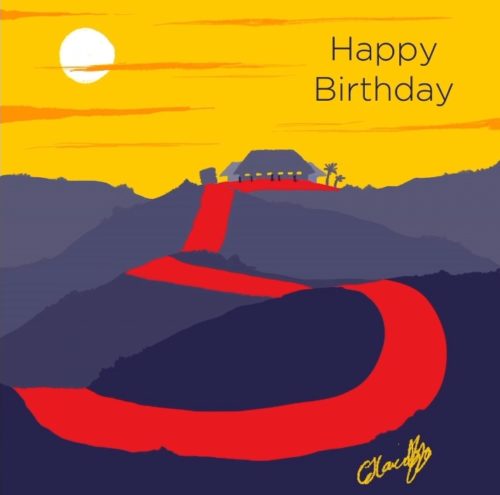 You can follow The Uphill Trust on facebook, twitter and instagram